Samsung 7-Inch Super AMOLED Could Hit Galaxy Tab In Mid-2011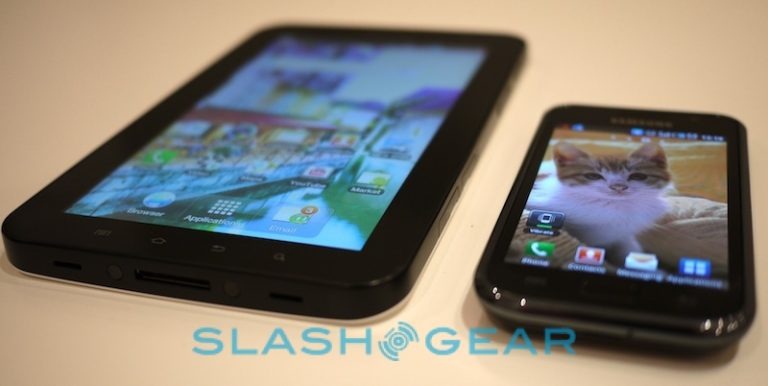 A 7-inch Galaxy Tab with a Super AMOLED display could well be on the cards in early 2011, with the news that Samsung Mobile Display are planning production of a 1200 x 600 resolution Super AMOLED screen in mid-2011.  The new panel will get its first public outing this month at the FPD-International trade show in Japan, with a 5.5 gen plant kicking off production midway through next year.
Samsung's Super AMOLED displays are some of the smartest panels around these days, and we were disappointed to see the Galaxy Tab didn't use the technology.  Instead it has a nonetheless-impressive LCD TFT screen – check out our Galaxy Tab review for more details – which is good but still falls short of, say, a Galaxy S smartphone display.
The Korean company has previously confirmed that the 7-inch Galaxy Tab is only the first of several models, including larger and smaller slates, which it expects to release through 2011.
[via OLED-Display]