Samsung's 18.4-inch Galaxy View gets a ton of leaked pics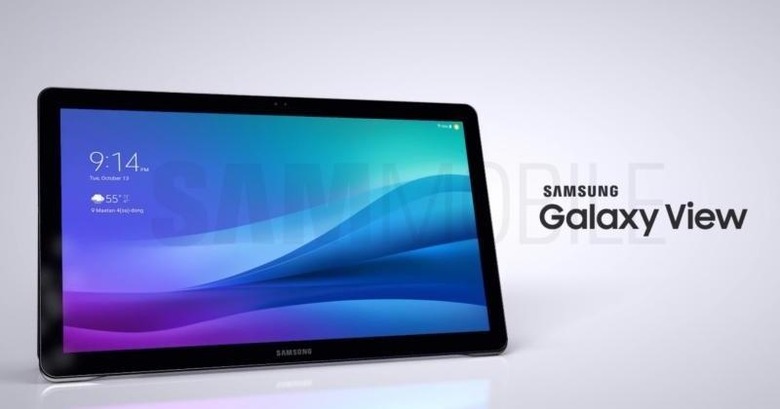 A few months ago, it was hinted that Samsung was working on an Android tablet that would dwarf the Galaxy Note PRO, so far its largest. A few details have floated around the Internet bearing some mixed specs that have incurred mixed reactions. Initially believed to be a sort of Android Surface Pro, the Galaxy View, as it is being called, is anything but. With an 18.4-inch display, the tablet is really more a monitor, or practically an all-in-one computer that you can carry around. That is, if you really want to.
It is perhaps really better to view the device as an all-in-one rather than an oversized tablet. And no, it isn't a "table" device either like Lenovo's recently revealed YOGA Home 900. Thankfully it is much, much smaller than that. But aside from the size, even the design cues of the Galaxy View hint at it not being a tablet. Gone is the physical home button that has graced all Samsung mobile devices, even the large PRO tablets. The ports are located at the sides instead of the top or bottom, again more like AIO PCs these days.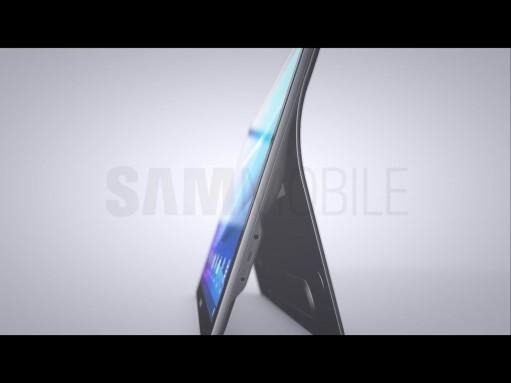 Even more interesting, perhaps even worrying, is what is being called the "dock" of the Galaxy View, which we hope against all hope is removable, as the name "dock" implies. It is basically an angled back cover that props up the tablet display in two different angles. Attached to the top of the device, it stands it nearly upright, perfect for viewing videos or video chats. Attach it to the bottom and you can lay the Galaxy View down almost flat, a more conducive angle for gaming and typing.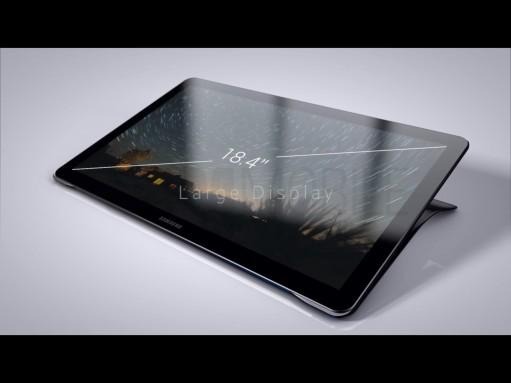 Amusingly, that dock also has carrying handle carved into it, though it will probably make for a rather odd sight if you carry it around bare like that.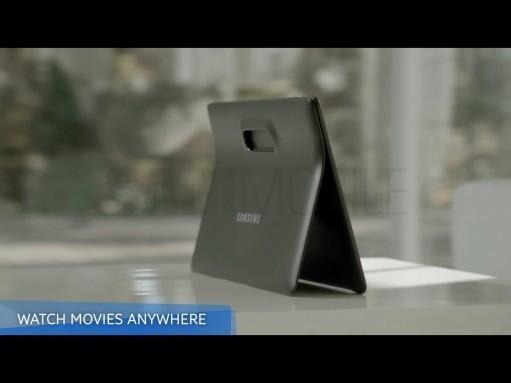 These images are screencaps of a promotional video made for the Galaxy View, so the final product may not exactly resemble this ideal version. But, of course, the bigger (oh the puns!) question is whether such a device even make sense. Some do express their doubts, but there are already several attempts to deliver a desktop-like Android experience, including ones in a more formal AIO package, hinting that there might indeed be a market for this kind of thing.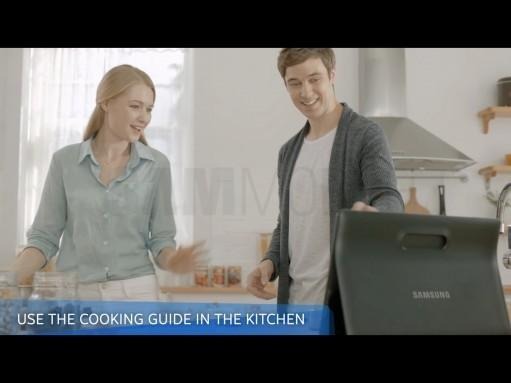 VIA: SamMobile