Lenovo YOGA Home 900 hands-on: Upgrade your table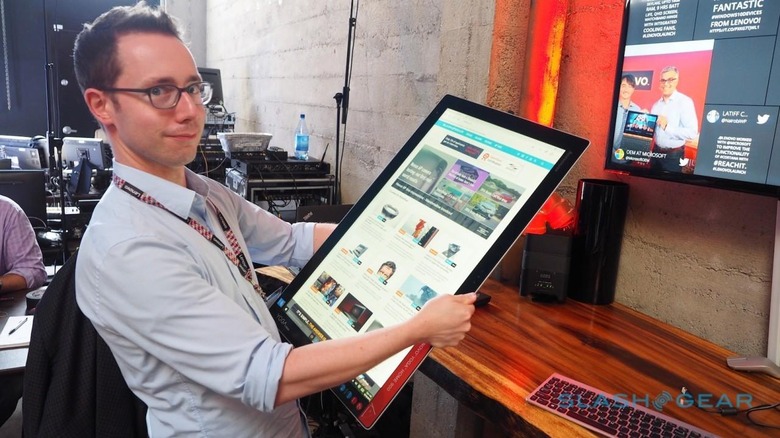 Is it a big tablet or a portable all-in-one PC? Lenovo doesn't particularly mind which classification the YOGA Home 900 falls into: the important thing is that the 27-inch touchscreen surface finds a spot in your home, no matter what you figure on doing with it.
It's easy to scoff at the idea of an all-in-one PC with a battery for some degree of portability, or at a vast 27-inch tablet. All the same, I can think of a few ways one might come in useful around the house.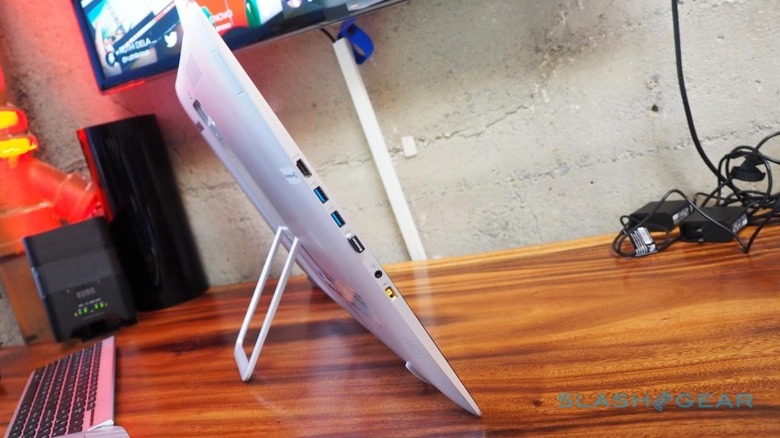 For a start, while it's unsurprisingly heavy – this isn't something you'd want younger kids to try to pick up – it's not so cumbersome as to make it impossible to move around.
If you're in the middle of a video, for instance, then being able to pick the YOGA Home 900 up and move it upstairs without having to power-down would save a few minutes at either end of the journey.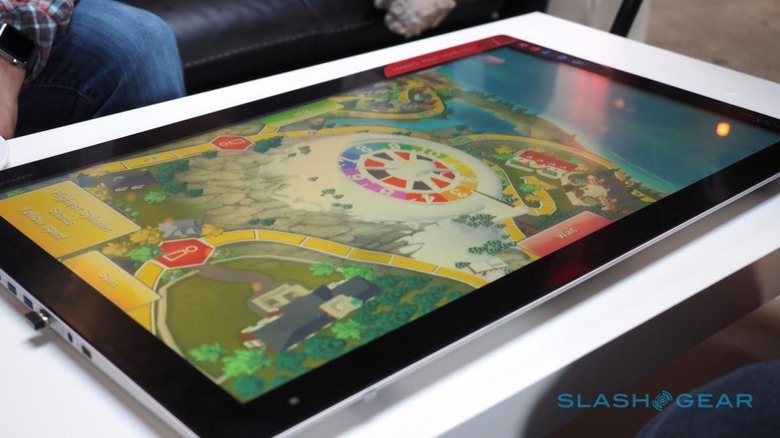 Meanwhile, if you're using the YOGA Home 900 as a touchscreen gaming surface – I played The Game Of Life briefly, using a fingertip to spin the wheel – at the kitchen table and then you need to clear it for dinner, you can pick it up and stand it up on the sideboard without interrupting the game.
It's that communal usage that Lenovo is hoping will strike a chord with families, and to that end the YOGA Home 900's Aura app store has been built out with better integration with the Windows 10 app store.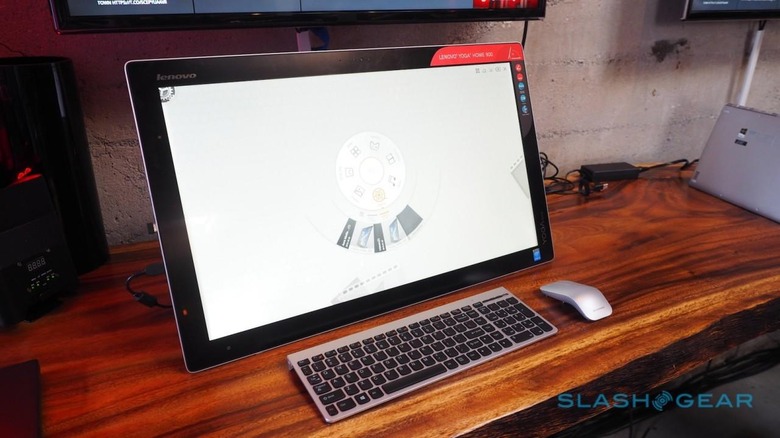 Art apps like Crayola's Paint will come preloaded, as will games like Air Hockey which can recognize game pucks placed on top of the touchscreen.
Compatible phones will be able to automatically synchronize whatever pictures you've taken with the all-in-one's internal storage when they're placed flat on the screen.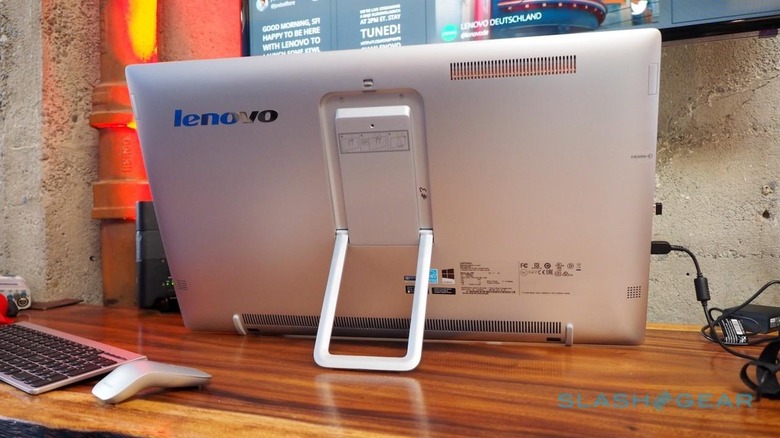 As with previous generations, the YOGA Home 900 is unlikely to become the best-seller in Lenovo's range. All the same, with processors up to Skylake Core i7, along with NVIDIA GeForce 940A 2GB graphics, this isn't some underpowered kitchen computer good for little more than browsing and playing music.
The YOGA Home 900 is available to order now, priced from $1,549.
[gallerybanner p=410326]