Samsung Windows RT tablet tipped for October with Qualcomm chip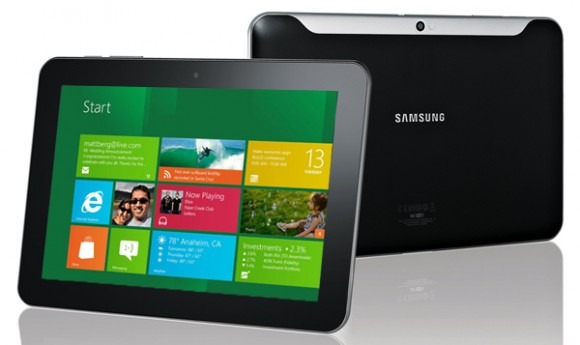 Samsung's first Windows RT tablet will drop in October, sources have claimed, running Microsoft's slate-version of Windows 8 on ARM processors from Qualcomm. The tablet's release is expected to be alongside initial availability of Windows RT models, Bloomberg's insiders say, despite high-profile drop outs such as HP deciding not to follow the RT path.
Talk of Samsung partnering with Qualcomm to use Snapdragon in Windows RT hardware first surfaced back in December, with Microsoft supposedly playing matchmaker between device manufacturers and chipset companies. At the time, Qualcomm supposedly selected Samsung because of its comprehensive manufacturing capabilities, in addition to the fact that Samsung already had its Galaxy Tab series of Android slates in the marketplace.
Exact specifications for the Samsung Windows RT model have not been confirmed, though as it stands the company looks likely to use a Snapdragon S4 processor. Such chips have been found in recent high-end phones  like the Samsung Galaxy S III variants in the US, and indeed Qualcomm provided developers with Windows RT prototypes using the processors earlier this year.
Microsoft threw the tablet cat among the pigeons in recent weeks, revealing its own Surface tablet running Windows RT. Though HP subsequently insisted that its decision to bypass the RT slate segment (in favor of full-fat Windows 8 tablets running x86 processors from Intel and AMD) was settled prior to Surface being revealed, rumors indicate many of Microsoft's high-profile OEM partners were frustrated by the own-brand tablets.