Samsung, Toshiba and Lenovo tipped to lead Windows 8 on ARM tablets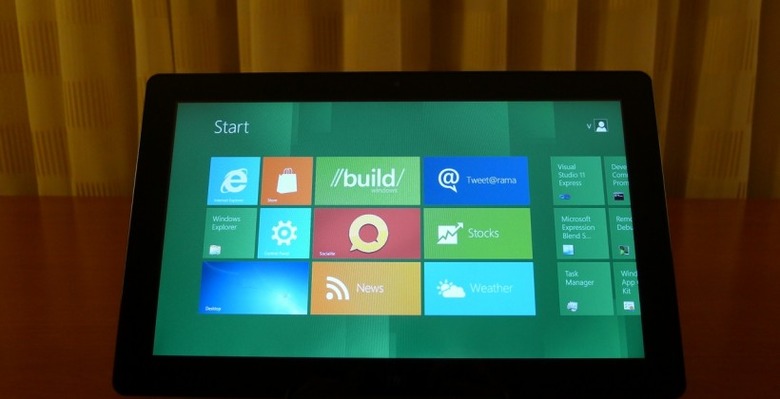 Samsung, Toshiba and Lenovo will lead the Windows 8 on ARM platform, according to the latest supply chain leaks, with Microsoft putting Qualcomm, Texas Instruments and NVIDIA in the driving seat for choosing their development partners. The three chipset companies have each selected two partners from the tablet/notebook industry at Microsoft's instruction, Digitimes' sources claim, one major collaborator and one minor.
Qualcomm is believed to have picked Samsung and Sony, with the Korean company's strengths in component manufacturing – including displays, memory and other elements – singling it out for attention, along with the fact that it already has a solid presence in the tablet market. Texas Instruments selected Toshiba as well as also opting for Samsung.
Finally, NVIDIA is said to have gone for Lenovo and Acer, with Lenovo selected as major partner for its heft in the Chinese market. Conspicuous by its absence is ASUS, despite the fact that the company is already believed to be working on Windows 8 tablets – albeit likely using x86 processors, not ARM-based chipsets – for release in the second half of 2012.
Exactly how soon we can expect to see ARM-based products from any of these companies remains to be seen, however. According to previous leaks, Windows 8 on ARM tablets aren't likely to go on sale until mid-2013, a delay analysts are already suggesting will leave Microsoft significantly disadvantaged up against the iPad and Android-based slates.