Windows 8 tablet challenge could see Microsoft miss market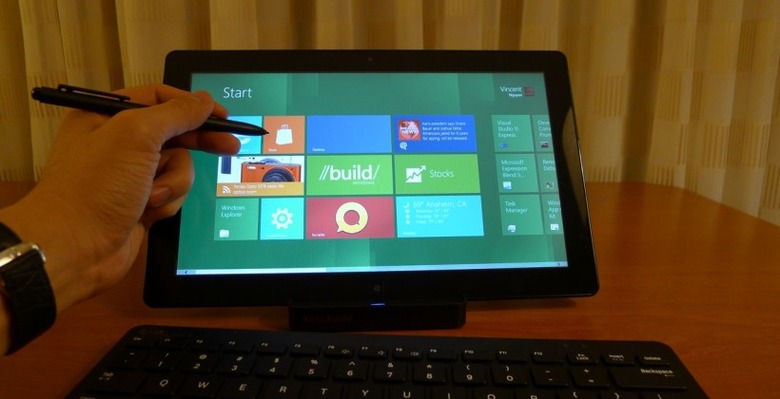 Windows 8 will have a considerable impact on the desktop but struggle to find a foothold in tablets, analysts are predicting, with low-cost Android slates as well as the established iPad titan presenting an uphill struggle for those using Microsoft's platform next year. The delay in reaching the market has allowed Apple and Samsung to push out several generations of tablet while Windows models are still languishing with the finger-unfriendly Windows 7, Forrester's JP Gownder highlights, while the NOOK Tablet and others continue to set expectations of what affordable slates look like.
Microsoft's own delays in bringing out Windows 8 on ARM are likely to contribute to the company's problems in the tablet market. The version of the OS – which isn't expected to show up on shipping products until mid-2013 - is most likely to be found running on tablets, where ARM chipsets' low power demands and strong multimedia abilities help make for slimline hardware with strong entertainment credentials.
Instead, OEMs looking to Windows 8 for tablets will be forced to use the x86 version, expected to be released midway through 2012, and pair it with traditional processors from Intel or AMD. Intel's Ivy Bridge chips should bring lower power requirements in Q1 next year, but they'll still be less frugal than ARM-based chipsets such as those from NVIDIA and Qualcomm.
The existing user-experience of Windows-based tablets has hardly left consumers with a positive impression of the platform, something Microsoft will have challenge with Windows 8. Although models running Windows 7 often have powerful processors and accurate touchscreen displays sometimes offering both finger and digital stylus input, the OS itself treats touch control as an add-on rather than baking it deeply into the core platform.
That's all changing in Windows 8, as we experienced with an (Intel-based) demo unit earlier this year. Nonetheless, the hefty CPU power will take its toll on battery life, and pricing will likely remain higher than the $249 the NOOK Tablet comes in at. "Microsoft missed the peak of consumer desire for a product they haven't yet released" Gownder concludes, suggesting that the delay means the company must inevitably try even harder to impress when devices finally do reach the market.