Samsung Unveils 105-Inch Curved And Bendable UHD TVs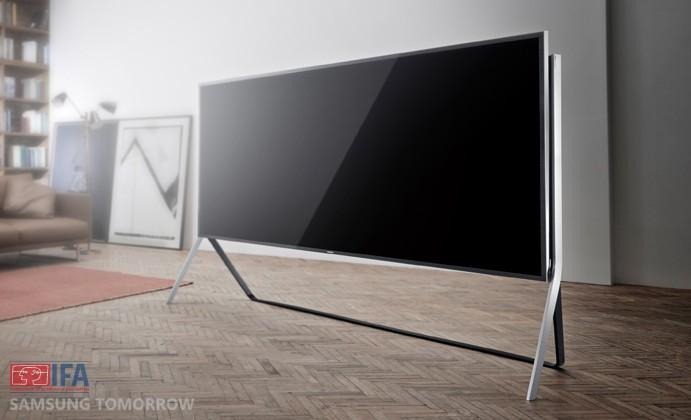 At IFA 2014, Samsung isn't just about Android smarrtphones, or even Android printers for that matter. It is also giving the crowd something gawk at when it comes to its TV lineup. And they will definitely stare at two of Samsung's giants, 105-inch TVs that not only boasts 4K resolution but also have a pleasing curve to them as well. One of them can even flatten or bend at will.
Samsung is no stranger to curved TVs and it can be said that it is unsurprisingly in a rat race with rival LG for prominence in the living room or showroom floor. This 105-inch Curved TV, however, is Samsung most massive one yet. It boasts of 11 million pixels, or 5120x2160.In other words, 4K UHD. The TV is unambiguously widescreen with a panoramic ratio of 21:9. Despite the size, it still has that 4200R curve that both companies seem to swear by as the "perfect" curve for a cinematic experience. And it has a 160W built-in speaker to add to that immersive viewing experience.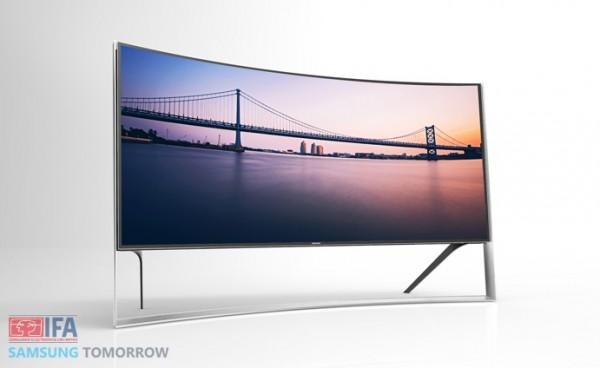 Perhaps more interesting is its close brother, also a 105-inch UHD TV. The difference is that this one can function as either a curved TV or a regular flat one, all at the push of a button. Again, this is nothing new to Samsung, as it unveiled its first bendable UHD TV in Korea back in July. However, that was a measly 78-inch set, which is dwarfed by this 105 inches.
To prove that Samsung is dead serious in the curved TV market, it is showing off 17 such devices at IFA this week, in various configurations of UHD, FHD, and LED displays. It is also putting up for display the curved sound bars it announced this week that will go nicely with those curved TVs, at least as long as they are within the 65 and 55 inch size.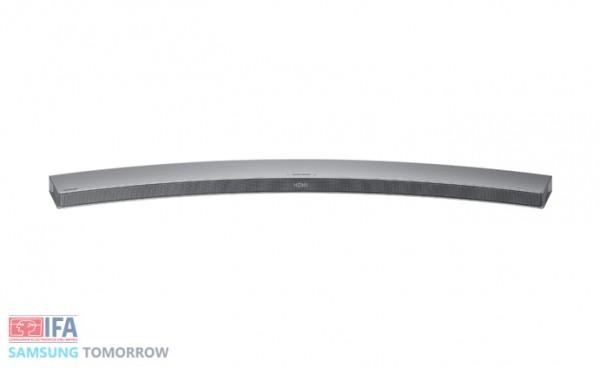 For those wondering about the practicality of such TVs when there is very little UHD content to go around, Samsung has got you covered or is at least starting to. It says that it is working with big industry players to be able to provide content that is tailored to take advantage of those high resolution screens. For now, that means expanding Netflix UHD streaming to more territories as well as Amazon discussing with studios and networks to deliver UHD videos as well. Unfortunately, all of those seem to be focused on the European market for now, which isn't surprising considering that Samsung is flexing all of its marketing muscles this week at IFA 2014 in Berlin.
SOURCE: Samsung