Samsung to launch first bendable UHD TV on August 1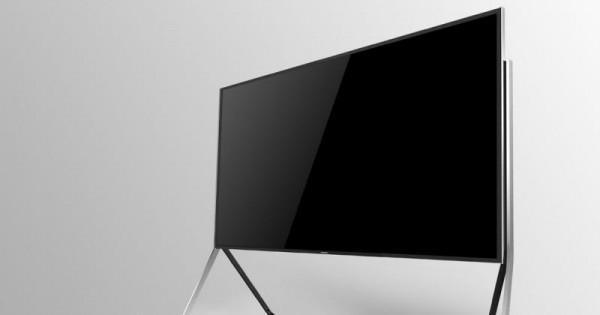 Samsung is once again flaunting its display manufacturing prowess. Starting next month, the Korean manufacturer will be selling the UN78S9B, 78-inch UHD TV whose call to fame will be that it won't force you to choose between a flat screen and a curved one. This is because it can do both.
While the jury is still out on the usefulness of curved displays on a smartphone, its benefits on the large screen is less dubitable. Naturally, LG and Samsung, and of course other TV makers, have been fighting over large curved TVs but Samsung might have just one upped the competition by a small margin. It is now introducing the industry's first bendable UHD TV, which can transform from a very flat, unassuming, regular TV to a curved one, all at the press of a remote control button.
This bendable TV isn't actually a shocking revelation. At CES early this year, Samsung was already showing off one bendable TV, the 85-inch U9B UHD TV. While it has already been making curved TV displays for some time now, this new type of TV focuses more on the flexible properties of the screen instead, a sort of holy grail for consumer electronics. That said, we are still a few steps away from that dream of a truly flexible, rollable, and even foldable display, though LG might be getting there already.
The UN78S9B is obviously a smaller version of that demo unity. Its screen reaches only 78 inches in the diagonal but still sports an Ultra High Definition (UHD) resolution, meaning around 3840x2160 pixels. Samsung notes that when bended, it reaches a curvature of 4200R. This means that it reaches a curve of a circle that has a 4.2 meter radius, believed to be the optimal curve for such displays. It has a Crystal Black panel and utilizes UHD dimming for better contrast and diffuse.
One would perhaps wonder what benefits a bendable TV such as this would bring. Perhaps Samsung, aside from boasting of its technology, wants to slowly wean the market off flat TVs and onto curved ones. Regardless of the reasons for this contraption, the 78-inch UN78S9B bendable UHD TV will be on display at Gangnam's Digital Plaza and Jamsil's Lotte Department Store when it enters into a pre-sale period tomorrow. Pricing and market availability are still unknown.
SOURCE: Samsung