Samsung flexible TV headlines CES 2014 range: Eyes-on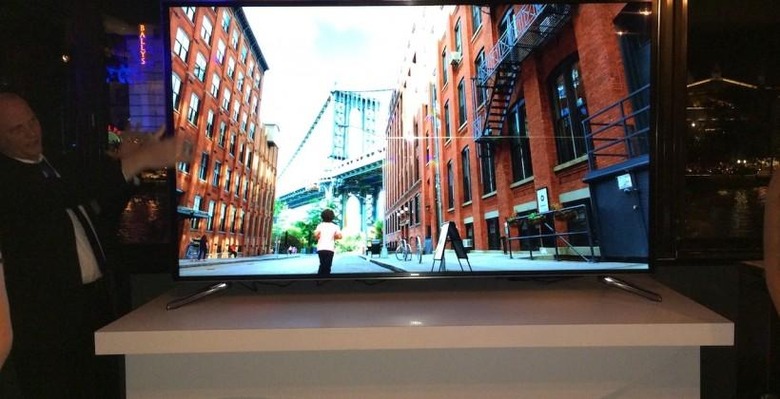 Samsung hasn't shied away from technology here at CES 2014, bringing along not only huge curved Ultra HD OLED TVs but a bizarre flexing set that goes from flat to curved at the touch of a remote control. The new sets, which span all the way up to 105-inches, take on LG in the "huge and you can't afford it" stakes, just like the 105-inch curved monster LG demonstrated earlier today.
The rivalry between Samsung and LG is legendary, with the two companies taking regular pot-shots at each other as they attempt to announce their bigger and brighter TVs first. Last year it was all about Full HD curved OLED and flat Ultra HD, but for 2014 that's stepped up to curved Ultra HD OLED.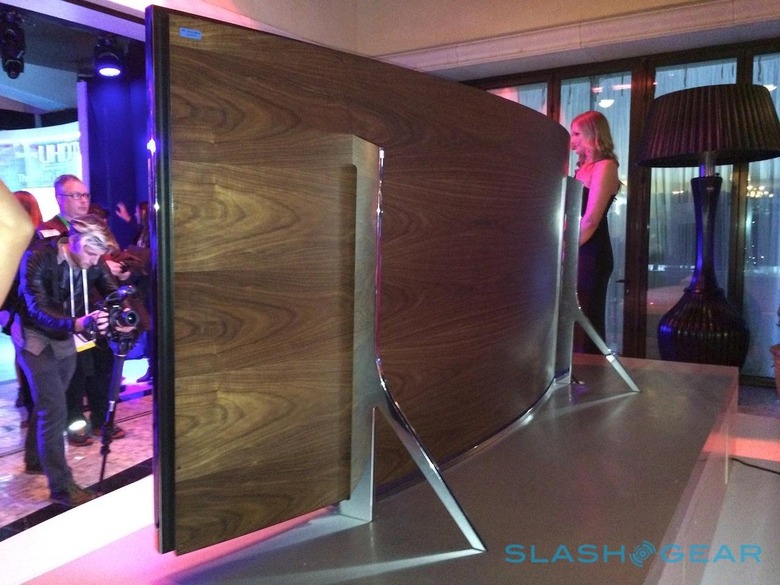 Meanwhile, it's also become something of a battle of the TV software. LG has its webOS investment to deploy, also demonstrated for the first time today, taking the approach that today's smart TVs are simply too complicated and that owners need helping to actually take advantage of the features.
Samsung's approach has been a little more technical, throwing more functionality at its 2014 sets just as we'd expect from the company that led with things like voice control and integrated webcams. For this year, there's Multi-link Screen, which allows big TVs to be used to show different things simultaneously. Of course, we've had picture-in-picture for years, but Samsung's system puts things like the web browser, related video clips to what's showing on the other half of the display, and applications on-screen. Up to four can be shown at once, just like the Multi Window system on the new Galaxy NotePRO.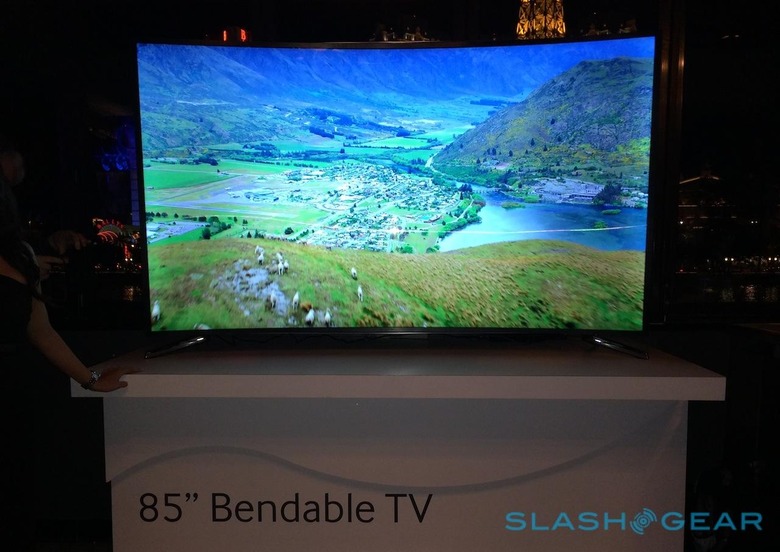 Of the new models, though, it's probably the 85-inch flexible model that's most eye-catching. Seemingly addressing the (probably very small) cohort of viewers who can't decide between a flat and a curved display, it normally sits flat on its stand but can curve inward at the touch of a button on the remote control.
Samsung hasn't announced pricing for its 2014 range, though as ever we'd imagine these high-end, super-sized models are intended more as proof-of-concept teasers than anything else.