Samsung Unpacked 2013 Episode 2 invites sent: Galaxy Note III in New York and Berlin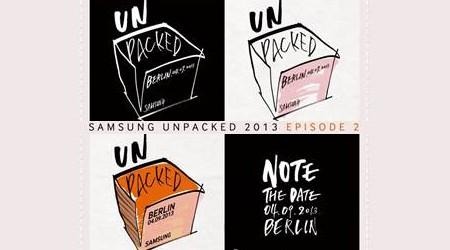 It won't be long now before we get to see the "next Galaxy", as it were, Samsung's next entry into the hero device market with what'll almost certainly be the Samsung Galaxy Note III. This device has been teased by Samsung earlier today in an event pre-invite, then again here closer to noon with an official invite. With a suggestion to "NOTE THE DATE", there's not much room for misunderstanding.
What's rare about this event is the fact that it'll be taking place both in Berlin during IFA 2013 and in New York City in none other than Times Square itself. While you'll quite likely see a broad showing (on multiple screens and in the center there where big events are prone to happen), there'll also be a special demo area for media only.
So unless you work for the media, expect to be waiting in a bit of a line – and at the moment there's no guarantee that there'll be hands-on for the public quite yet. You may have to check out SlashGear the day-of to see the Galaxy Note III as close as you like. That bit of the event will be starting at 1PM ET, while the IFA event (which we'll be at with bells on) will be taking place in Berlin on the same day.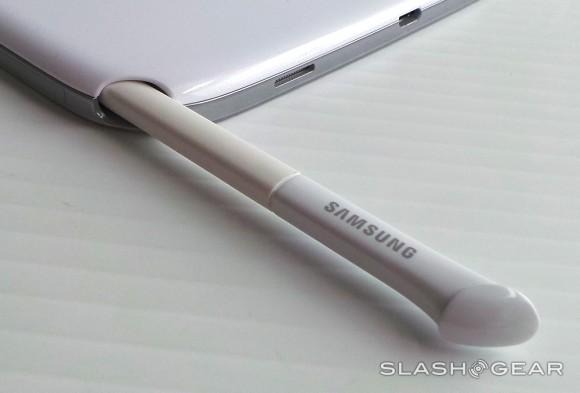 Of course September 4th starts a bit earlier in Germany than it does in the USA, and this event will be starting at 7PM CET. That's NOON in New York (ET), which means this members of the media grabbing hands-on time for you readers will likely be under embargo for about an hour.
So here's what you'll want to do: tune in here on SlashGear at a bit before 12 o'clock NOON on the 4th of September for the full run-down. We'll be ready to roll and ready to give you the whole skivvy on this next-generation Galaxy Note device!