Samsung Tizen phone tipped for 2013 with DoCoMo & Vodafone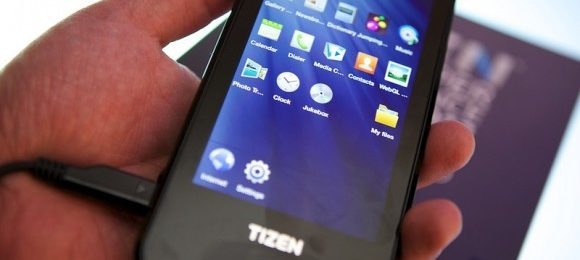 Samsung and a number of global carriers will launch the first Tizen smartphone in 2013, with NTT DoCoMo, Vodafone, and France Telecom all expected to jump on board with the open-source alternative OS. While HTC, Panasonic, ASUS, Acer, Huawei and others have all voiced interest in developing Tizen devices, according to The Yomiuri Shimbun's sources it will be Samsung that pushes the first handset running the MeeGo-reborn platform out of the door.
Samsung has been working with NTT DoCoMo on developing the software, the insider claims, with the Japanese carrier particularly stinging from the absence of the iPhone in its line-up. Another alternative to Apple's smartphone, beyond Android, and which it had a greater hand in shaping, would help retain existing subscribers and add new users, so DoCoMo's thinking apparently goes.
It's not the first we've heard of a Samsung Galaxy running Tizen; rumors of such a device broke back in September as well. Samsung is also believed to be considering merging its own, homegrown bada OS with Tizen, though no final decision has been made.
Among the lingering questions at this stage is what sort of processor the Samsung Tizen handset will run. The Tizen Technical Steering Group (TSG) is made up of Samsung and Intel, the latter having a vested interest in coaxing cellphone companies away from ARM processors and over to its Atom chips, as in the Android-based RAZR i. However, Samsung also makes its own ARM chips, the Exynos series, and it might be easier for the company to stick with an architecture it knows well for the first-generation Tizen range.
That certainly seemed to be the approach with the Tizen developer handset Samsung pieced together for a code-focused conference back in May. Inside lurks a 1.2GHz dualcore ARM chipset, along with a 720p HD display, though all involved were clear that it was a far cry from what we can expect to see released commercially.
[via TNW]