Samsung Tizen dev device caught on camera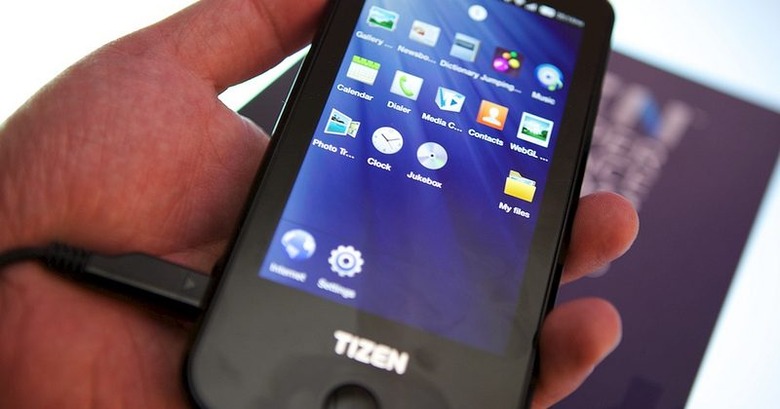 Various Tizen smartphone developer devices, believed to be made by Samsung, have been brought out to play at the Tizen Developer Conference this week, giving us a glimpse of v1.0 Larkspur in action. The 720p HD handset runs a 1.2GHz dual-core ARM chipset, according to Tizen Talk, though neither developers nor Samsung is saying too much about specifications as this isn't a phone that will end up in users' hands. Instead, it's intended to spur adoption of the open source OS.
Tizen has been cobbled together from the remnants of MeeGo among other things, with the promise of bada integration sometime down the line. Although Nokia has pushed MeeGo back into the labs as it focuses on Windows Phone, Samsung and others are expected to launch low-cost Tizen devices as entry-level smartphones.
Exact hardware for the various developer devices on show varies, according The Handheld Blog, which shot a hands-on video with the new prototype. Some models had cellular connectivity, while others were WiFi-only, presumably depending on the nature of the apps being tested.
When, though, we can expect to see commercial hardware running Tizen remains to be seen. Version 1.0 of the platform was only finalized – complete with the developer SDK – earlier this month, resembling a mixture of Android and Samsung's TouchWiz interface.
[via Netbook News]