Samsung Talks Galaxy Note 8 Reveal And Release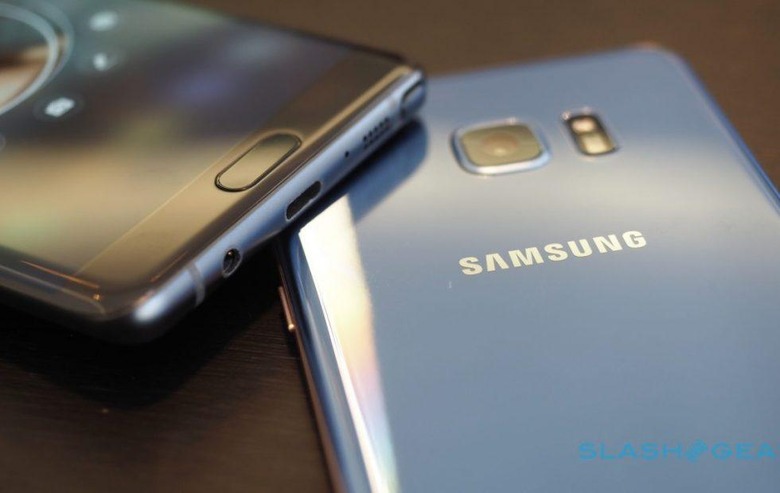 Have a glance around the internet right now and you'll see plenty of stories about the Galaxy Note 8 and when we can expect it to release. Following new reports that were published yesterday, it now seems like Samsung will announce the Note 8 during a New York event on August 23. Now Samsung itself is getting in on the fun, with Samsung Electronics president of mobile communications Gao Dongzhen spilling some details on the Note 8's launch.
According to a write up on Taiwanese site ePrice, Gao Dongzhen offered some important information during a recent trip to the country. While participating in interviews with Taiwan's domestic press, Dongzhen apparently confirmed that the Note 8 will be revealed at the end of August. This seems to confirm all the rumors we've been hearing about a potential late-August reveal.
He also said that the Galaxy Note 8 will be released in two waves around the world. It seems that the first wave will come at the beginning of September. It's then that we can probably expect Samsung to launch the Galaxy Note 8 in major territories like the US, Korea, France, and the UK. After that, the second wave will take place in October, taking care of the remaining regions around the world.
Obviously, we shouldn't consider anything as being set in stone until we've got the invite for this event in our hands, but it certainly seems like we'll know of the Galaxy Note 8's existence by the end of August. An end-of-August reveal and an early September launch make a lot of sense, as Samsung will probably want to beat Apple to shelves once again. Given that Apple typically launches its new iPhone in late September, that doesn't leave many options for Samsung unless it begins launching the Note in the middle of summer (something it probably won't do).
Samsung has a lot to prove with the Galaxy Note 8, so expect one of the persistent themes of this reveal and launch to be redemption. Whatever Samsung has been doing behind the scenes to improve its battery testing process seems to be working, as there haven't been any reported problems with the Galaxy S8. Assuming the issues with the Galaxy Note 7 have been ironed out, Samsung could very well have a hit on its hands – if people give the Note line a second chance, that is.
SOURCE: ePrice