Galaxy Note 8 could be on track for another early reveal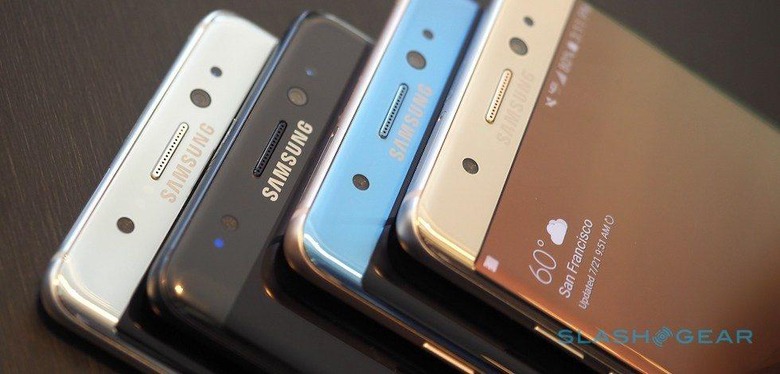 The fact that we're now into the middle of July means that the fall phone rush is coming up fast. We can expect new phones from a lot of major manufacturers, but one to watch will definitely be the Galaxy Note 8. We're getting an idea of when Samsung might debut the Galaxy Note 8, and it sounds like the company is gearing up for another early debut.
According to a new write up from The Investor, Samsung is planning to reveal the Galaxy Note 8 on August 23, precisely six weeks from today. The phone won't launch on that day, but presumably, pre-orders will open either immediately or shortly after reveal. Then, The Investor's sources say, we'll see a September launch for the device.
The reveal is said to be going down in New York City, so this will serve as the global debut of the new handset. There's no specific word on a release date yet, but it sounds like we can look forward to an early September launch. Samsung, it seems, wants to beat Apple to the punch, launching the Galaxy Note 8 before Apple launches its new iPhone.
That may not be a difficult goal to achieve if new rumors are to be believed. Yesterday we heard that Apple is struggling with implementing software for things like wireless charging and Touch ID in its new anniversary iPhone, which has thus far been dubbed the iPhone 8. With that in mind, Apple may be forced to delay the phone, potentially giving the Galaxy Note 8 more time to enjoy uncontested shelf space.
Of course, Samsung has its own problems to worry about with the Galaxy Note 8. Though the Galaxy S8 has been selling well, it's unknown if consumers will still support the Note brand after last year's fiasco with the Galaxy Note 7. We're guessing they ultimately will, but then again, market doesn't tend to forget easily.
SOURCE: The Investor