Samsung takes shots at iPhone in latest Galaxy S II ad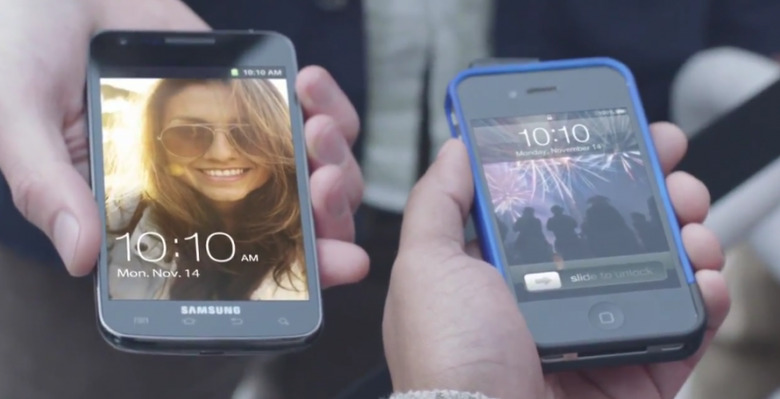 "I could never get a Samsung. I'm creative." says a long-haired, plaid-shirt wearing hipster-esque dude, seated on the sidewalk in line for yet another Apple product launch. "Dude, you're a barista," says the equally hipster-esque man standing next to him in line. Thus completes the greatest jab against all things Apple in the latest Samsung advertisement featuring the Galaxy S II Android handset. Yes, the Samsung who's currently at war with Apple in patent disputes all across the globe.
In the advertisement, there are people standing in line patiently in various urban cities around the nation, outside places that look remarkably like Apple stores. Which they probably are, in fact. And these people? They're the Apple followers, amusingly portrayed by the Samsung as loyalist fanboys (and girls) who can't stop talking about the iPhone. And they go on, and on, and on. Until they see the Galaxy S II in a passerby's hand.
Samsung's latest Galaxy S II commercial is filled to the brim with some smack talk about the iPhone, ranging from the mercurial nature of iPhone buyers. to gripes about shortcomings on the specs of their beloved phone. Needless to say, there doesn't seem to be much love between these two companies. Well, this and the multitude of patent disputes they're now clashing over all over the world. If you haven't yet, be sure to check out our reviews of the Galaxy S II and the iPhone 4S.
[via CNet]