Samsung stunt rebrands whole Heathrow airport T5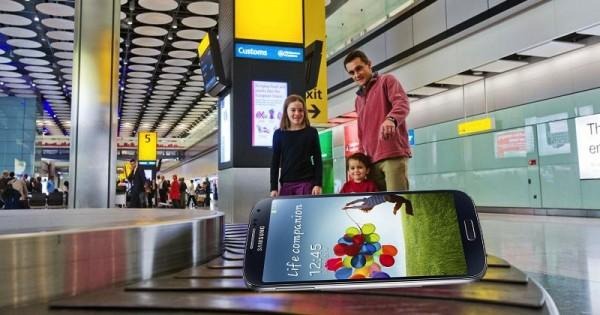 Airports are already hotbeds of advertising, all those captive eyes eager for something to stare at, but Samsung is going one step further by taking over the whole branding of Heathrow Terminal 5 in London, UK. Starting May 19th, every single sign, digital screen, directions board, and even the website for T5 will be rebranded as "Terminal Samsung Galaxy S5".
That'll include everything within the terminal itself, as well as at the entrance and drop-off points. The lounges will get new signs, as will security, and the gates themselves.
Samsung says there are 172 digital panels spread across different parts of the airport, and it'll be across all of them as well. Those either left curious or brainwashed about the phone – rather than, say, just confused as to whether they've gone to the wrong terminal altogether – will be shepherded to stores where there will be demo units of the Galaxy S5 to try out.
The promotion will run for two weeks, and is the first time Heathrow has allowed its brand to be co-opted in this manner.
Samsung's spending on advertising has always been considerable, but this blanket approach is perhaps the company's most audacious yet. Dominating Android device mindshare among consumers has been partly credited for previous Galaxy S-series successes, squeezing out those with lower budgets, like HTC, in the process.
Still, it's not all bad news for HTC. The company grabbed Samsung's former mobile marketing chief, credited with effectively creating the Galaxy brand, earlier this year to work on campaigns for its own One M8.
There's more on the Samsung Galaxy S5 in our full review.