HTC grabs ex-Samsung Galaxy branding genius for One M8 push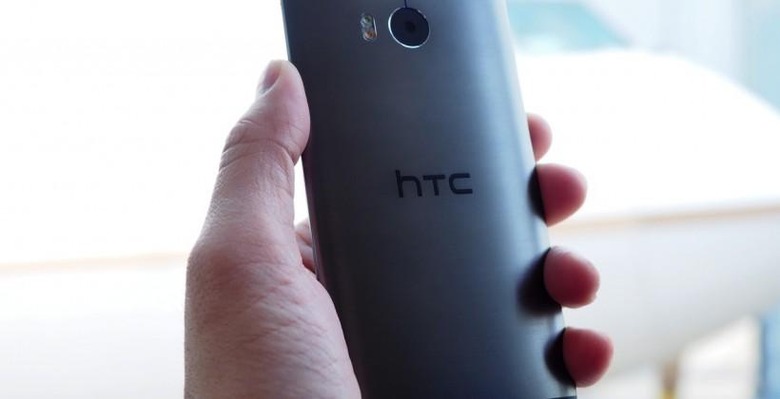 HTC has brought in Samsung's former US marketing chief to turbocharge its advertising, hoping to prevent a rerun of 2013 where its flagship HTC One Android phone was eclipsed by the Galaxy media blitz. Paul Golden "created and launched the highly successful Galaxy brand" during his four year stint at Samsung, his LinkedIn profile claims, but is now acting as a consultant for HTC having left the South Korean firm in January 2012.
During that time, Samsung boosted its market share from under 5-percent of the global market, to 21-percent.
Meanwhile, HTC has struggled with a far smaller marketing budget, and had ongoing difficulties in getting its message heard at a time when many associate "Android" with "Galaxy". That proved a particular problem in 2013, when many reviewers deemed the original HTC One a better device than the Samsung Galaxy S4, but sales of the latter dominated in part due to its more pervasive advertising budget.
HTC has tried to capture the public eye with celebrity campaigns, bringing on first Robert Downey Jr. and more recently Gary Oldman for adverts, but the results have been mixed.
For 2014, HTC isn't relying solely on the One M8 to turn around its fortunes. The company is also fleshing out the midrange – something it has previously admitted it neglected last year – so as to offer consumers drawn in by the One M8 but unwilling or unable to pay for a flagship device a similar option with a lower cost.
There are other factors in play, of course. Sales of the One M8 began immediately after launch, whereas the original One saw several months between announcement and hitting retail. HTC's negotiations with Verizon also delayed the CDMA version on the carrier, which didn't arrive until the GSM model had been long on the market.
VIA WSJ
SOURCE Linkedin