Samsung Speakers Round Out Your Home Theater Ecosystem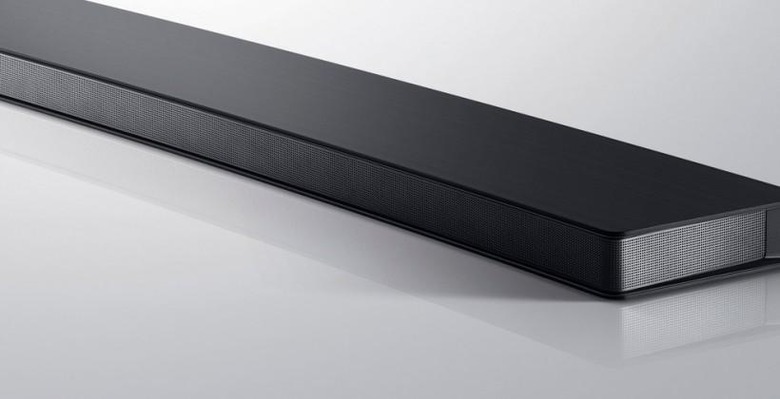 Two new speaker sets have been shown this week by Samsung Electronics America, bringing about one that bows outward and another that bows inward. The Shape M3 Wireless Audio-Multiroom Speaker adds to the "Shape Wireless Audio-Multiroom ecosystem" with its smaller form factor. The Samsung HW-H7500 Curved Soundbar, on the other hand, stands alone as a compliment to your massive curved TV.
The Shape Wireless Audio-Multiroom M3 speaker works with the M5 and M7 wireless speakers as well as the HT- H6500WM and HT-H7730WM home theater systems, the HW-H750 Soundbar, and the BD-H6500 Blu-ray player. They're all meant to be together.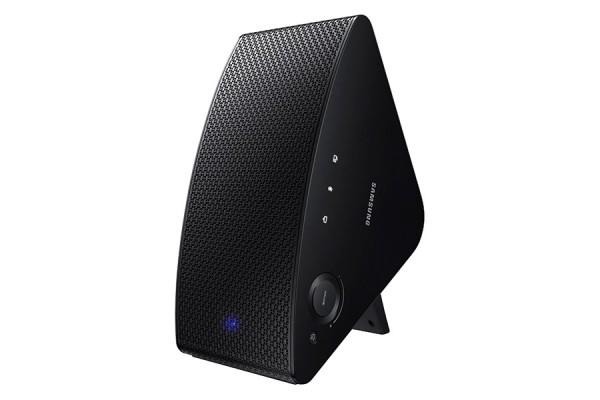 Like the rest of the Shape Wireless Audio-Multiroom speakers, this unit will work with the Samsung Wireless Audio Multiroom App. From there, you'll be able to roll with Pandora, Spotify, Amazon Cloud Player, TuneInRadio, and more. This unit will cost you a cool $199.99 USD on its own.
The HW-H7500 Curved Soundbar is the first sound bar – to our knowledge – built with a curved form factor. This curve matches Samsung's curved TVs from 55-inches to 65-inches, and works with a lovely brushed aluminum finish to match Samsung hardware all around.

This sound bar works with 8.1 channel support and three drives – one in the center and one on each side – pushing sound in three directions. This speaker system will cost you $799.99 USD right this minute.