Samsung Shape M7 brings wireless smartphone-ready audio to the home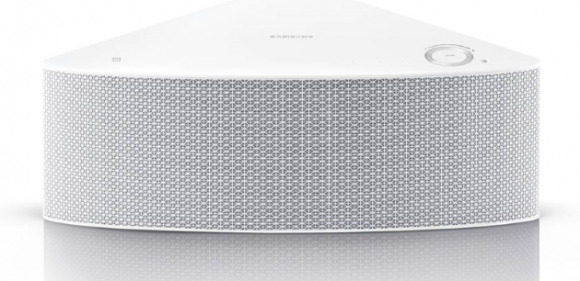 The wireless speaker system universe has seen another high-powered member born this week in the Samsung Shape M7 Wireless Audio Multiroom speaker system. This system works in collaboration with the Samsung Hub to connect a multi-room audio experience. The Samsung Shape model M7 works with the Samsung Hub for one-stop-shop connectivity or with Bluetooth and NFC for quick-touch control from your smartphone.
While this system works in a manner similar to that of the Sonos wireless speaker system, here you're entering the extended universe of Samsung's products, including smartphone, smart TVs, and more. Each Samsung Shape M7 works with dual-band WiFi for next-level uninterrupted connectivity as well as Multi-Channel Mesh Network technology to assure you a complete lack of network traffic problems.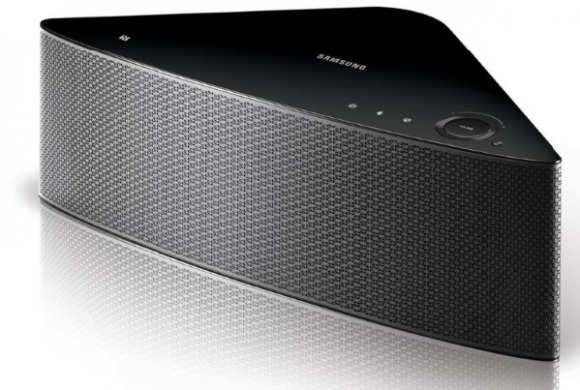 This speaker system works with a variety of apps or with your own locally-stored collection of music. If you've got a PC, laptop, or smartphone with MP3 files galore, for example, playing them across your Samsung Shape network of speakers is a snap. Amazon Cloud Player, Rhapsody, TuneIn Radio, and Pandora work right out the box as well.
Each Samsung Shape M7 is made to be positioned any which way you choose, with a blast of sound coming be it vertically, horizontally, or any angle in-between. Inside each Samsung Shape M7 is a Fome Core Woofer, silk dome tweeters, and CNT pulp conde mid-range speakers. Users are able to connect their smartphone, PC, or laptop to any one Samsung Shape M7 or your whole lot of Samsung Shape M7 speakers can be networked together with a single Samsung Hub.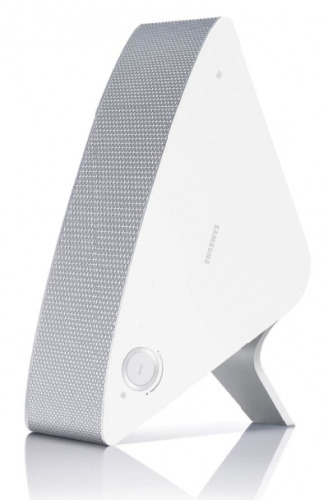 The Samsung Hub will be sold separately from the Samsung Shape M7, the Hub coming in at a cool $49.99 USD. The Samsung Shape M7 will ring in at $399.99 USD each, and the whole collection will be available starting on the 13th of October.