Samsung smartphone sales beat Apple in Q3 tip insiders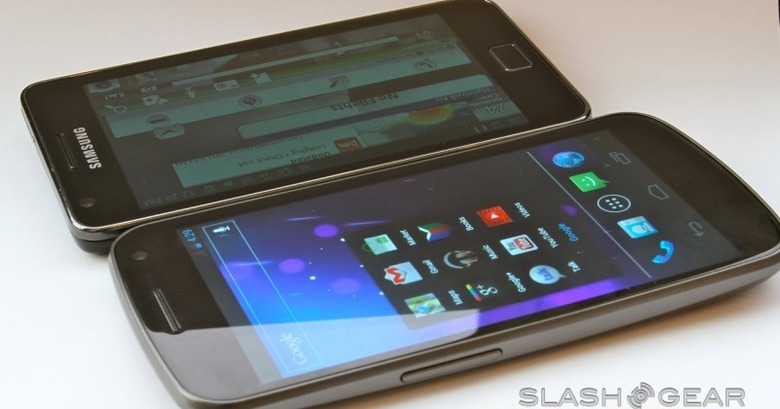 Samsung has reportedly overtaken Apple in smartphone shipments this past quarter, with inside sources claiming the Korean firm pushed out more than 20m of the devices in Q3 2011. In contrast, Apple confirmed it shipped 17.1m iPhone units in its recent financial results announcement. Samsung does not specify exact smartphone shipment numbers in its quarterly reports, but a WSJ source claims the firm has topped Apple's performance having already overtaken Nokia.
According to Strategy Analytics' numbers, however, Samsung hit the 12m smartphones point in Q1 2011, and then exceeded 19m in Q2. There had been speculation beforehand that the Korean firm could exceed Apple's smartphone shipments in Q2, a milestone which failed to materialize.
Instead, Samsung is expected to report strong demand in Q3 and take the top-spot for smartphones by the end of September. On Tuesday, the company joined Google on-stage and announced the Galaxy Nexus alongside Android 4.0 Ice Cream Sandwich, the latest iterations of the best-selling open source platform. Samsung has estimated Q3 operating profit of between $3.5bn and $3.9bn.
Apple CEO Tim Cook blamed media hype around the iPhone 5 earlier this week for the company's performance in Q3, which fell short of market expectations. Speaking during the financial results call, Cook suggested that "speculation reached extreme highs" about the prospect of a considerably redesigned iPhone featuring, among other things, a larger display and an all-metal, teardrop shaped casing. Apple CFO Peter Oppenheimer later insisted that the "biggest impact [on performance] was the rumors, which were very pervasive."
Nokia, meanwhile, has seen its smartphone market share continue to slide, announcing that sales of smart devices were down 38-percent in Q3, year on year, and looking to Windows Phone for the company's salvation.