Nokia Q3 Report: Sales Still Slide But Hope For Nokia World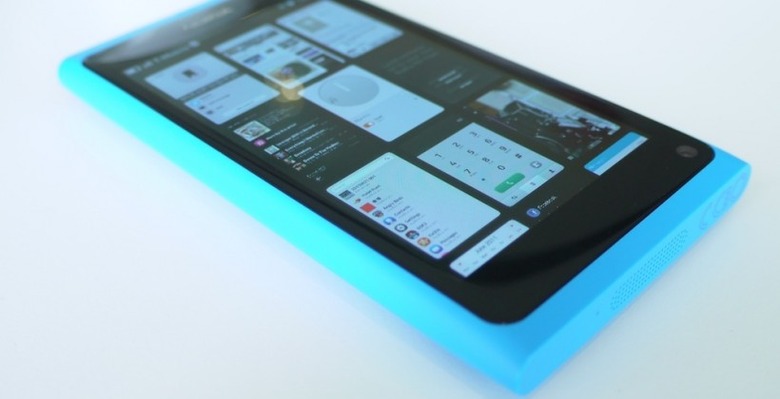 Nokia has announced its Q3 2011 financial results, and as expected it's been another dreary quarter with smartphone sales down 38-percent compared to 2010 and operating profit down 60-percent. According to Nokia CEO Stephen Elop, the company will be "bringing the [Windows Phone] experience to consumers in select countries later this quarter," while Q3's few successes were down, in no small part, to dual-SIM phone sales in developing markets.
Net sales for the three month period amounted to €8,890m, leading to a loss of €71m. That's considerable, but still an improvement on Q2's losses of €487m. Nokia shipped 106.6m regular mobile phones, down 39-percent year on year, and 2,903m smart devices, down 14-percent year on year.
"I am encouraged by our progress around the first Nokia experience with Windows Phone, and we look forward to bringing the experience to consumers in select countries later this quarter. We then intend to systematically increase the number of countries and launch partners during the course of 2012." Stephen Elop, CEO, Nokia
Profits were also hit by the reduced average selling price of Nokia's phones, both dumb and smart. Meanwhile, NAVTEQ operating profit rose slightly, as did Nokia Siemens Networks operating profit, in comparison to the previous year, though both divisions still made a loss in Q3.
"Our results in Q3 indicate that our sales execution and channel inventory situation have improved. From a product standpoint, our overall Mobile Phones portfolio performed well.  We shipped approximately 18 million dual SIM devices in Q3, and in markets such as India where dual SIM is pervasive, we gained market share. We also strengthened our Smart Devices line up in Q3, with the launch of our first smartphones running Symbian Belle, which improves the user experience and strengthens the competitiveness of our product portfolio." Stephen Elop, CEO, Nokia
Nokia will stage Nokia World 2011 next week, the company's annual showcase of new products and services. Taking center stage will be Windows Phone, with Nokia unveiling its first smartphones to use Microsoft's platform. SlashGear will be at Nokia World to bring back all the details, so join us next week to see if the Finns stand a chance of turning Q4 around.