Samsung Smart TVs are getting an Amazon Music app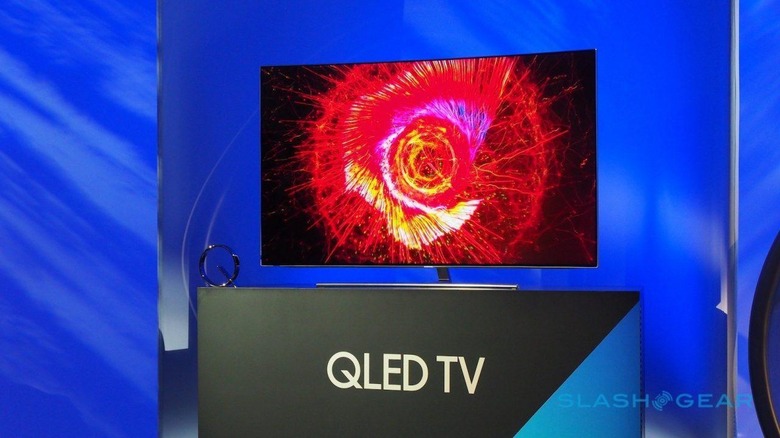 Samsung has added Amazon Music support to its smart TVs, with the streaming service joining apps like Netflix and Amazon Video on the connected sets. Models from 2015 to 2017 will all be upgraded with the new functionality, Samsung confirmed. However, the smart TVs won't be the only place that Amazon Music will be offered.
Indeed, other Samsung home entertainment devices are in for an upgrade, too. Its wireless speakers and soundbars are also in line for Amazon Music, the company confirmed, according to the Korea IT times.
The Smart Hub update will be pushed out for owners in the US, UK, Austria, France, Germany, Italy, and Spain. The new app will be able to access individual music libraries and playlists, as well as browse through Amazon Music recommendations and streaming radio stations. Of course, you'll have to be a subscriber first.
Samsung plans to support both Amazon Prime Music and Amazon Music Unlimited. The former is bundled with the online retailer's Prime subscription service, currently priced at $99 per year. It includes what Amazon claims is more than a million tracks, along with radio stations and curated playlists, which stream ad-free.
For those wanting more options, however, there's Amazon Music Unlimited. That's priced at $9.99 per month, though existing Prime subscribers get a $2/mo discount, bringing it to $7.99 per month. It has a claimed "tens of millions" of tracks, with no advertising. It also supports offline playback, though it's unclear whether that will be added to the Samsung smart TVs.
Samsung plans to push out the Amazon Music smart TV update this month. The service is already available through the retailer's own Echo smart speakers, as well as via third-party connected speakers like the Sonos One and the recently-released Ultimate Ears Blast and Megablast. Earlier this month, Amazon Music support was added to Google's Chromecast for Android users, part of the company's attempt to gain traction among music-lovers who might ordinarily look to Spotify, Google Play Music, Apple Music, or other existing services to sate their playback needs. That followed the Amazon Music app joining the rarified line-up of software supported by Apple CarPlay, which only happened earlier this year.