Ultimate Ears Megablast and Blast Review: Alexa cuts the cord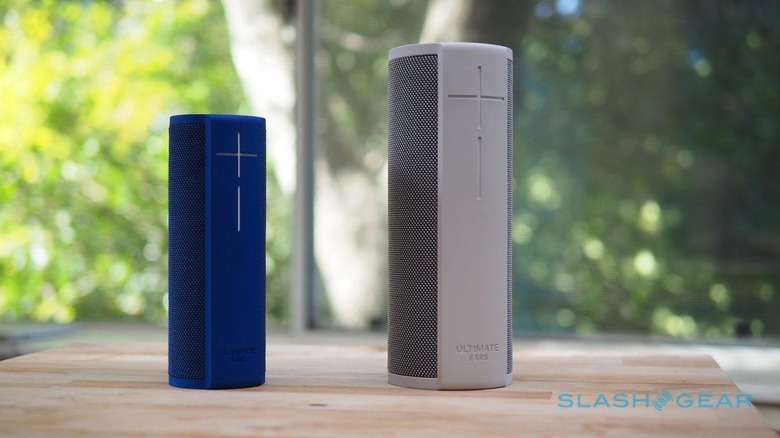 Bluetooth speakers may be a commodity at this point, but Ultimate Ears wants to set the new Blast and Megablast apart with Amazon's Alexa. Joining Bluetooth is WiFi, and the ability to speak to Amazon's virtual assistant: whether that be for requesting music, giving your connected home instructions, or asking questions to help the kids with homework. It's an obvious pairing, but has Logitech-owned UE quite got the recipe right?
What we like
It's not exactly new, but Alexa can be pretty transformational in how you interact with music. Being able to ask for a song or a themed radio station, without having to pull out a phone or tablet, is addictive once you get used to it. The same is true for a weather report or an answer from the internet, or the ability to control your smart home.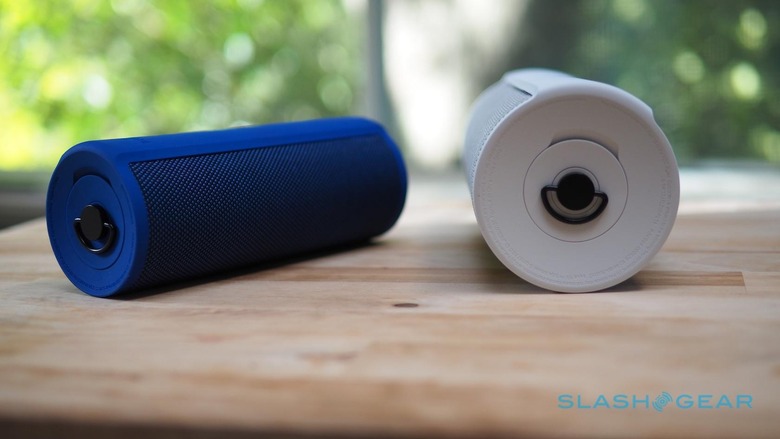 All that is packaged in some handsome, rugged speakers. Waterproof and resilient to drops, neither would give you a second thought about dropping them in a bag without a case or sleeve. On the bottom, there's a D-ring and the microUSB charging port; I wouldn't argue with a switch to USB-C, mind.
Still, Ultimate Ears is hoping you'll charge in a different way. The $40 charging dock is a circular pad which – after you've screwed in the replacement D-ring – allows you to refill the Blast and Megablast's battery simply by sitting the speaker on top. A single dock serves both models, so while the Megablast fits flush on top, the Blast does not. I found it could be a little tricker to position as a result, but the overall convenience can't be beat.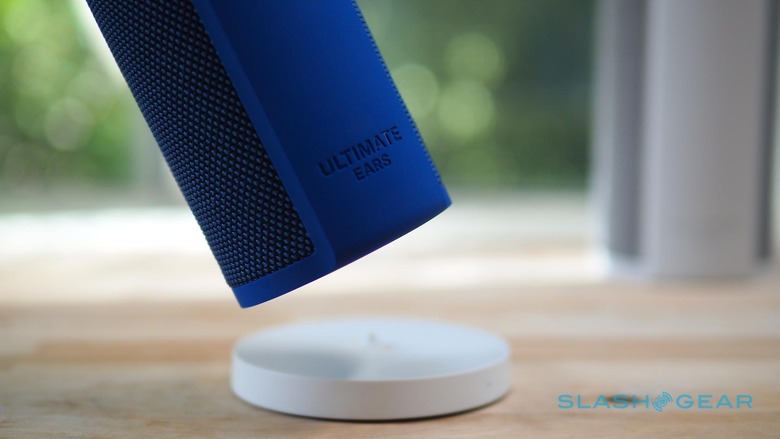 Sound quality, as you'd expect, varies by model. The UE Blast is solid, with a good balance of mids and treble, though not overloaded with bass. In contrast, the UE Megablast is noticeably more powerful. Ultimate Ears threw in two tweeters to go with the two main drivers and two passive radiators, and the result is a far louder experience. Either can best an Amazon Tap, and the sound lends itself to group listening as it's not directional but fills a room no matter where you're sitting.
As for battery life, Ultimate Ears says the Blast should last for up to twelve hours, and the Megablast up to 16. Obviously that will depend on how much you make use of Alexa, the volume you play at, and more.
What we don't like
The Blast and Megablast may have confusingly similar names to Ultimate Ears' existing speakers, but the feature set is very different. In the newer speakers' favor is Alexa and WiFi streaming. Unfortunately, there are still quite a few entries in the minus column.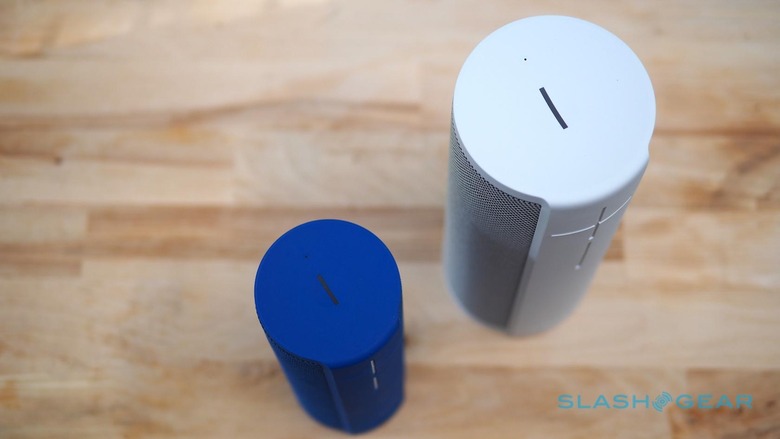 Absent, for instance, is Block Party, which allowed you to link multiple Boom and Megaboom speakers together and have them all play from the same source. There's no multi-host support, allowing several devices to stream to a single speaker, either, nor the ability to use the new models as a speakerphone. You can't even join two of them into a stereo pair, and there's no equalizer options in the companion app.
Then there are the streaming options. If you're using Bluetooth, then anything playing on your phone or laptop can be routed through the Blast and Megablast, as you'd expect. Unfortunately, unlike a regular Amazon Echo, the same doesn't go for WiFi.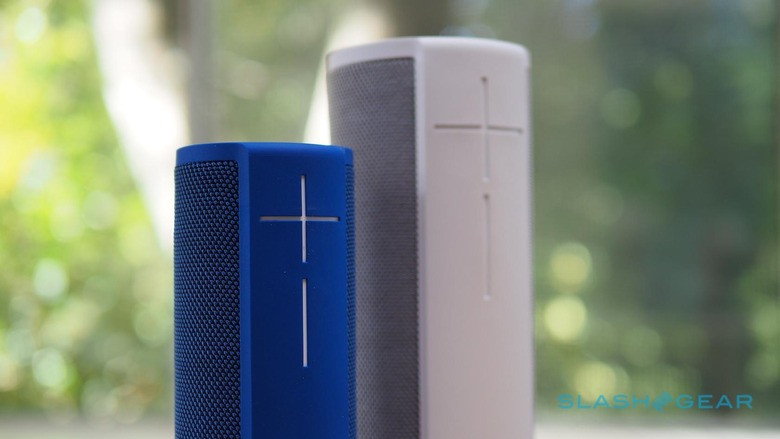 Right now, only Amazon Music, TuneIn, and iHeartRadio will work over WiFi. If you're a subscriber to Spotify, Apple Music, Pandora, or any other service, you won't be able to access them with Alexa. UE tells me it's working on expanding the number of compatible services, but there's no roadmap for them. At least you get a three month Amazon Music subscription when you first set up each of the speakers.
Beyond that, the frustrations are relatively minor. I wish there was a more obvious way to see that Alexa is listening – the blue ring on Amazon's devices is sorely missed on the Blast and Megablast – and sometimes they can be a little sluggish to respond. If you're streaming via Bluetooth, then ask Alexa something, the Bluetooth stream stops but then the connection doesn't automatically resume afterwards.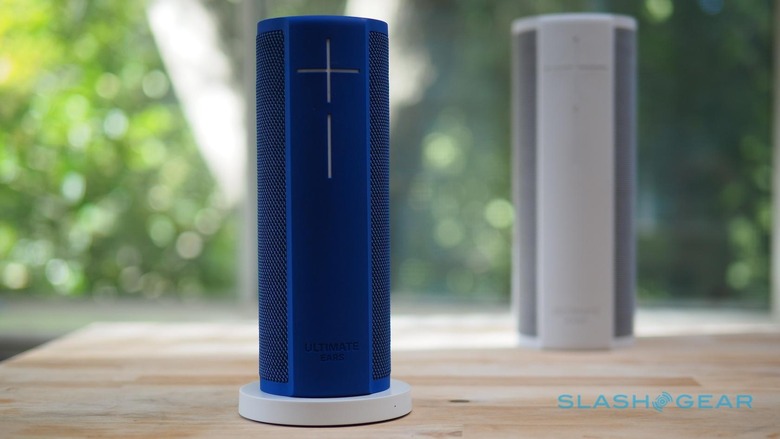 Since neither supports Amazon's Echo Spacial Perception (ESP), the Echo's ability to only have the nearest speaker to you respond is absent. That gets frustrating if you have more than one Alexa-enabled device in the room. And you can't use Bluetooth tethering to your phone for Alexa: the assistant demands a WiFi connection.
Wrap-up
Viewed in relative isolation, there's plenty to like about the Blast and Megablast. They sound good, are super-resilient, Alexa is useful, and they have great battery life. So far so good, but the lingering frustrations do needle.
To my ears, the Sonos One sounds more musical, even if the Megablast can go louder and has battery power. Sonos' Alexa speaker is also $100 less. In fact, both Ultimate Ears speakers are nudging the extreme in pricing: $230 for the Blast and $300 for the Megablast is a lot for a Bluetooth speaker, and then having to pay $40 on top of that for the charging dock seems a stretch.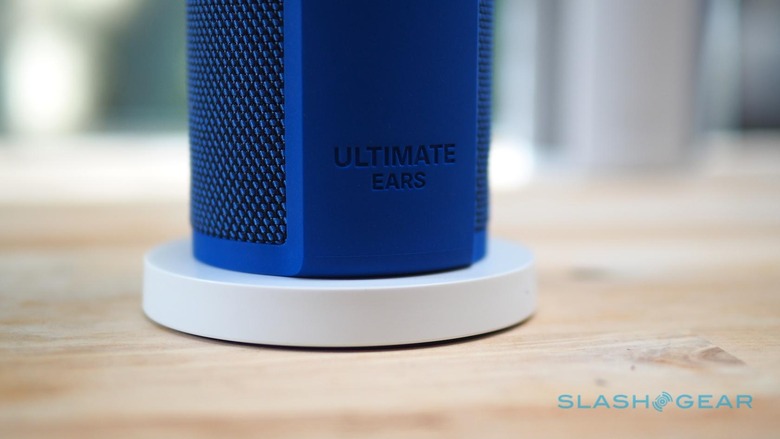 It's Ultimate Ears itself which overshadows the Blast and Megablast most, ironically. Features like multi-speaker pairing have helped nudge models like the Boom and Megaboom to the top of the segment; that they're absent from these new speakers is frustrating. Factor in the lack of popular services like Spotify and Pandora over WiFi, along with the missing ESP, and the everyday experience just isn't quite there.
Ultimate Ears tells me it's working on all of these issues, bar price, though it can't say when exactly each will be addressed. For the moment, though the ability to make Alexa wireless is useful and the Megablast in particular sounds great, the rough edges make the premium price tag a little hard to swallow.