Samsung Series 7 700G Gamer Laptop Announced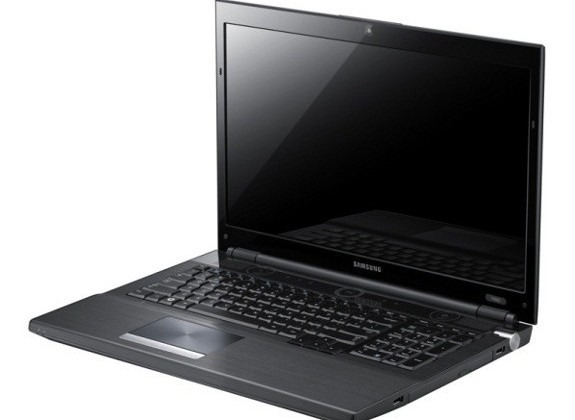 When you're getting prepared for Diablo III which, for the record, we still expect to be coming out sometime before the end of 2011, you've got several things to think about. One of these things is: how will you earn enough money in the real world so that when the game is released, you'll be able to call in sick for several months? Second, and MAYBE more importantly, what kind of computer will you be playing the game on? Samsung has your answer – and you can play other games here too – with the Series 7 Gamer.
This gaming tablet is made for the most evil of barbarians, not for those of you who would just like to play some little ol' G+ games – no way! What this device does it takes your love of games and stomps on it, creating a whole new love with pain! This is a laptop full of power! Inside you'll find an fully awesome Intel i7 quad core chip with a minimum of 8GB of RAM (up to 16GB), and that's only the beginning!
We're talking about the AMD Radeon HD 6970M 2GB GDDR5 graphics card, Full HD and 3D playback on its 17.3-inch display at 1920x1080 pixel resolution. Inside you'll find freaking 3D surround sound compatibility with Dolby Home Theater as well as several optimization modes for "ultimate versatility." The first mode is "Gaming", this offering CPU performance at peak, turbo cooling system operated to 100% fan speed, and touch pad de-activated. Next there's "Balanced" mode which is basically an everyday set of settings, "Library" mode in place for quieter environments, and "Green" mode for max battery performance.
Even your keyboard is optimized for a gosh-darn awesome experience. U-shaped key caps, a d2.7mm keystroke, and fully separated arrow keys for precise control. The keyboard is also backlit, of course, lighting up in white for dark environments OR blue in "Gaming" mode with the main gaming keys highlighted in red plus the Windows key completely disabled so you don't gank yourself.
At the moment this laptop is only available in the UK from PC World, Amazon, John Lewis, and several physical locations that are in the know for RRP £1,499. You gonna grab it?