Samsung said exploring Gear S2 for iPhone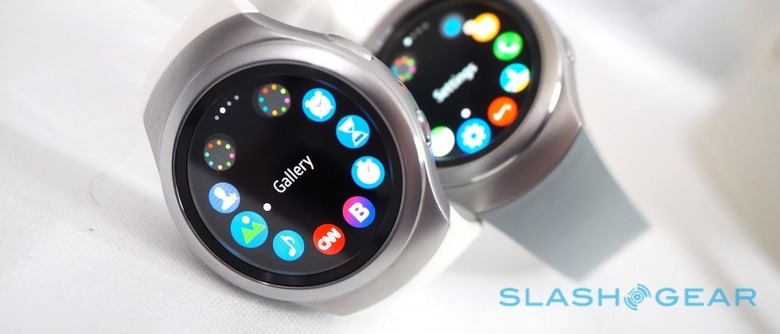 First Android Wear... next Tizen? Samsung is reportedly investigating making its Gear S2 wearable compatible with iPhone, following Google in taking on the Apple Watch on its home turf. While not yet the Korean company's official stance, according to one spokesperson it's something being closely examined.
Samsung already surprised many with the news that the Gear S2 supports not only its own Galaxy devices but any Android 4.4 or above phone with 1.5GB of memory or more. According to Digital Spy, however, the Tizen ambitions go further than that.
"We are looking at possibilities to open it up to iOS," an unnamed source said to be an official Samsung spokesperson said.
However, they declined to give any sort of timescale for such compatibility.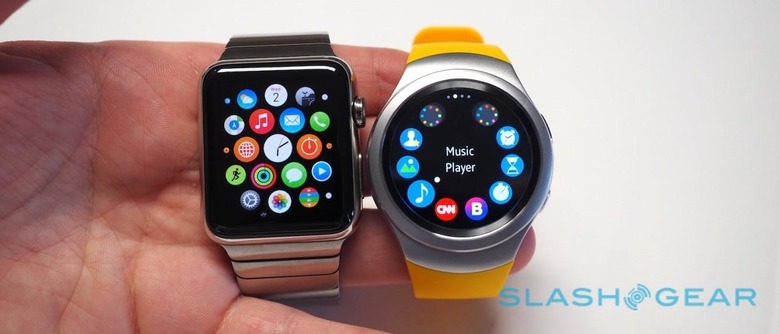 As I wrote last week, if Samsung wants to avoid Tizen following Windows Phone in a the "third platform" downward spiral, it needs to maximize its appeal to developers. Pushing cross-platform support – preferably with a great halo product at the same time – is a good way to illustrate just how much of a potential footprint third-party apps could look forward to.
Meanwhile, it's worth remembering that not all compatibility is created equal. While Google may have released its Android Wear app for iPhone recently, there are significant limits of what the platform can do with an iPhone compared to Android handsets.
For instance, third-party app support is missing.
Samsung will likely face the same limitations, though whether it can afford to let that dissuade it from opening the Gear S2 and future Tizen devices up to the iPhone audience is the lingering question.
There's more on the Gear S2 in our full hands-on.
SOURCE DigitalSpy