Samsung Pay won't be coming until September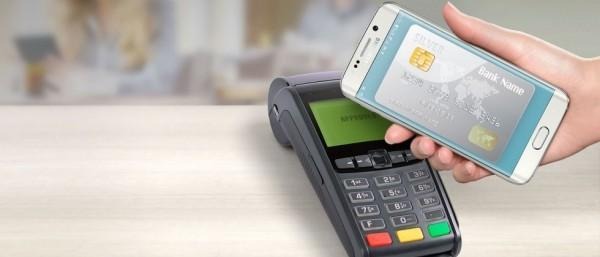 There might be a small hiccup in Samsung's mobile payment plans. Originally intended to launch next month, company EVP Rhee In Jong revealed in an investor call that Samsung Pay will actually launch in September in the US and South Korea. This is to align the inauguration with the announcement of Samsung's next high-end model, the Galaxy Note 5. While that might make sense from a marketing standpoint, it does mean that Samsung will be very late in the mobile payments game against Google and Apple.
When it unveiled the Galaxy S6 and Galaxy S6 edge last March, Samsung also formally announced the already expected Samsung Pay with a promise to launch in July. With Apple Pay already in motion and Android Pay announced last week, it did seem an opportune time to take advantage of the synchronized energy on a very hot topic. Now Samsung will be missing out on the hype that comes after Google's announcement.
It's not that Samsung Pay isn't interesting in itself. Among the mobile payments available, it actually has the chance to be more adopted. Utilizing technology it acquired when it bought LoopPay, SamsungPay can work with both NFC-based terminals as well as traditional magnetic stripe PoS, embracing both old and new payment systems.
Of course, it might take more than just that feature to bring success. Samsung will be competing against Apple and Google, whose industry clout allows it to easily make partnerships with merchants and establishments. By September, these two might already be well rooted in the market and Samsung will have a harder time breaking into it. Samsung might also be at a disadvantage when it comes to device coverage. Android Pay transforms virtually any NFC-enabled Android smartphone into a mobile wallet. When Samsung Pay launches, it will be immediately supported only on 3 or 4 devices, the Galaxy S6, the Galaxy S6 edge, the Galaxy Note 5, and whatever "edge" smartphone the OEM reveals in September.
That said, Samsung might have the upper hand when it comes to coverage, as it plans to make the service available in more places outside the US, including Europe, China, Australia and South America.
SOURCE: Bloomberg