SlashGear 101: What is Samsung Pay?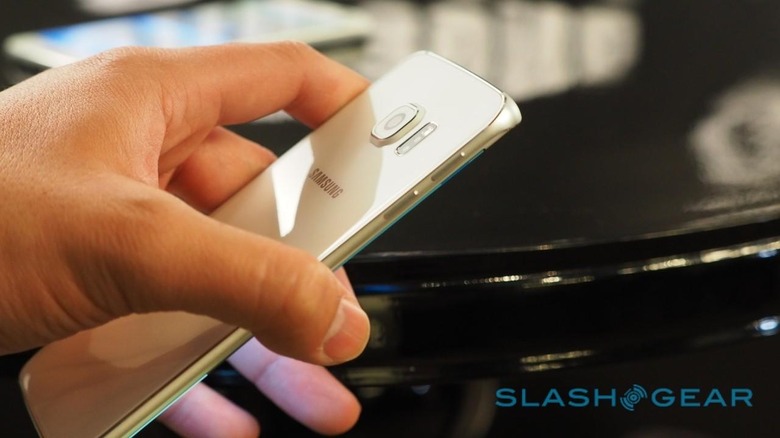 You've heard of Apple Pay, you've heard of Google Wallet, but now there's Samsung Pay, the South Korean company's take on mobile payments. Debuting as a feature update on the new Samsung Galaxy S 6 and Galaxy S 6 edge later in 2015, Samsung Pay's claim to greatness is that not only does it use NFC for transactions, as per Apple Pay, but that it can emulate a traditional card for use with older cash registers. Confused? Don't fret; we've got you covered after the cut.
So is this Apple Pay by another name?
A self-branded mobile payments system certainly seems all the rage, but arguably – beyond Google itself – Samsung is the only Western player in the Android OEM game that could develop its own system and still expect it to get traction.
There are some similarities with Apple Pay and other existing systems, of course, not least the support for NFC (Near Field Communications): a low-power radio standard that allows phones to become digital wallets when they're tapped against an appropriate terminal. Meanwhile, you get a running total of your spending on your phone, as well as digital versions of receipts, potentially a lot easier to manage than checking your regular bank account.
But what's all this about old-fashioned cards?
What might help set Samsung Pay apart is how it handles legacy payment terminals. There's no shortage of them around: according to Samsung's count, only around 10-percent of point-of-sale registers in the US are actually ready for NFC payment systems.
Samsung calls the system Magnetic Secure Transmission, or MST, and it's basically a way to emulate a regular magnetic stripe card for POS systems that don't have more modern hardware. It's based on technology the company acquired when it bought LoopPay earlier this year.
Exactly how it works hasn't been detailed yet, but in practice it means that roughly 90-percent of registers in the US should be compatible with Samsung Pay.
How does it work?
We've not tried Samsung Pay ourselves yet, but according to Samsung the setup process should be as straightforward as adding a card to Apple Pay.
Actually making a payment requires swiping up from the bezel to bring up the new Samsung Pay app, picking a registered card, and then pressing a fingertip against the biometric scanner built into the Galaxy S6 and Galaxy S6 edge's home button. From there, tapping the phone against the point of sale triggers the purchase.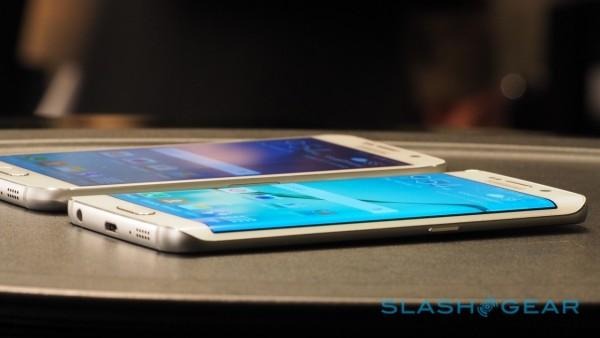 I'm concerned about hacks, how about security?
When you register a card with Samsung Pay, you don't actually save the card's information on the phone. Instead, Samsung uses something called "tokenization", where an authenticated card is stored as a unique token.
It's that token – not the card data – which is used to approve each purchase and bill the user's card.
Where can I use it, then?
With Samsung Pay not expected to go live – in the US and Korea, initially, though with other countries on the roadmap – until this summer, there's no definitive list of retailers which will be supporting it. However, Samsung does have some of the big names in card processing onboard.
MasterCard and Visa are both partnered up, and Samsung says it's working with American Express, Bank of America, Citi, JPMorgan Chase, and US Bank to add them in too. Because of the MST system, private label credit cards will be able to get involved, too: Synchrony Financial and First Data Corporation are already involved, with Samsung expecting more to weigh in as we get closer to launch.
Looking for more on the Galaxy S6 and Galaxy S6 edge? Check out our full hands-on!