Samsung: No Super AMOLED tablets this year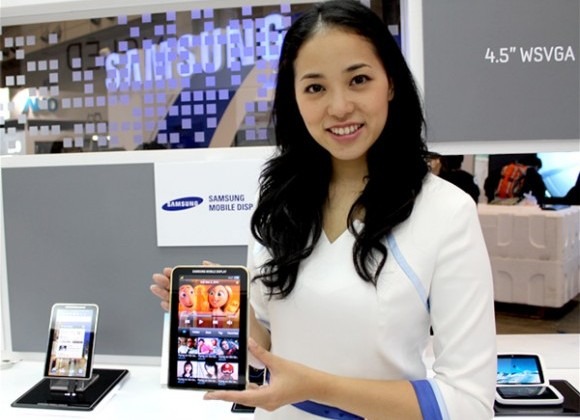 Samsung has apparently axed plans to slot its AMOLED displays into tablets this year, despite targeting a 7-inch Super AMOLED Galaxy Tab replacement in mid-2011. According to a Samsung exec, quoted in Korean paper ddaily, the company now has no plans to use its Super AMOLED or Super AMOLED Plus in any imminent slates, likely due to delays at the 5.5-Gen production line.
The new plant was expected to come on line this year, producing 7-inch and larger AMOLED panels as well as smaller screens for PMPs and smartphones. However, component delays resulting from the Japanese earthquake added what Samsung estimated could be up to three months to the roadmap; similar shortages have impacted Samsung's chip production.
Samsung demonstrated a 7-inch Super AMOLED tablet prototype back in November 2010, only weeks after the original model – with an LCD display – went on sale through US carriers. The company initially expected production in 2011 to be 10x that of the previous year.
[via OLED-Info]