Samsung Multi-View: No more "I want to watch something else" arguments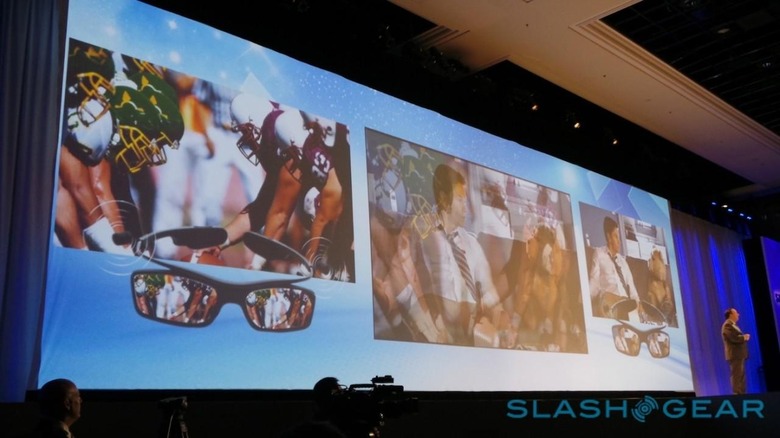 Samsung wants to put an end to lounge arguments, adding a new feature to its latest TVs that allow two people to watch different shows – in up to Full HD resolution – simply by putting on a special pair of 3D glasses. Samsung Multi-View displays two different pictures on-screen simultaneously, each video stream being filtered out by one pair of glasses; meanwhile, speakers in the frames pipe through the correct audio.
While we've seen dual-view style systems before, from LG among others, they've usually come with a compromise. With passive-3D systems, that compromise usually comes in the shape of limited resolution, since half of the Full HD resolution is used for each picture. Samsung, though, has managed to incorporate two 1080p pictures in one.
Up to ten pairs of glasses are supported simultaneously, either set to one video stream or the other. Each weighs in at 1.4 ounces.
The Multi-View system will be included in the KN55F9500 OLED TV announced today among other sets, with pricing yet to be confirmed. The glasses will go on sale in the first half of 2013.