Samsung Mobile loses CTO responsible for GSII and Galaxy Tabs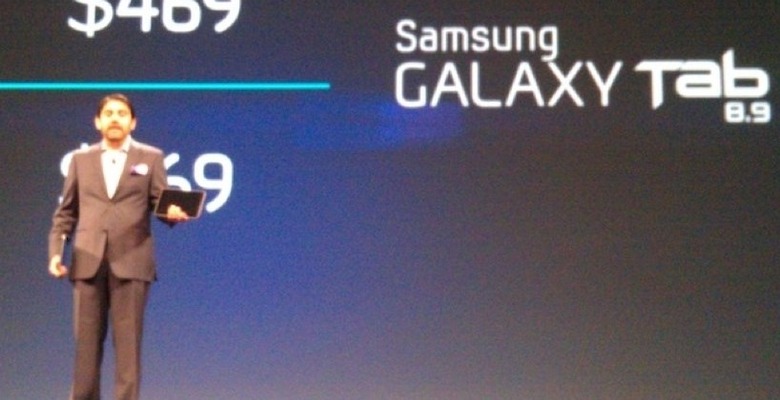 The executive arguably behind Samsung's dominance in Android over the past eighteen months is leaving the company, its been revealed. Omar Khan, who has been CTO at Samsung Mobile and was instrumental in the best-selling Galaxy S and Galaxy S II smartphones and Galaxy Tab series of tablets, is moving to Citigroup, TDG reports, where he will be responsible for the company's global digital banking efforts.
The news will come as a blow to Samsung, which has been facing not only competition from other Android-adopting OEMs like HTC, but an ongoing mobile tech patent infringement lawsuit from Apple. That suit – in which Apple has accused Samsung of being a "copyist" and basically mimicking the iOS interface design and the aesthetic of the iPhone and iPad for the Galaxy range of phones and tablets – has seen Samsung forced to hand over pre-release hardware like the Galaxy Tab 8.9 so that Apple's legal team can comb through it for any signs of infringement.
Meanwhile, there has been speculation that Samsung's relationships with the US carriers is a little less solid than this time last year, with increasing numbers of high-end devices from HTC and Motorola meaning that flagship phones like the Galaxy S II are yet to be introduced in the market there. According to some reports, with more Android handsets being seen as legitimate iPhone-alternatives, the desperation that drove all four US carriers to swiftly pick up the Galaxy S in 2010 has been absent this time around.
Then, of course, there's Windows Phone, and Samsung's relatively tentative play in that market with the Focus. The company is still expected to release a new Windows Phone 7.1 Mango device, potentially similar to the GSII with a large Super AMOLED Plus touchscreen and slimline chassis. A replacement CTO is yet to be confirmed, though Khan reveals that "Nick Dicarlo and Gavin Kim will be assuming most of the product and service spokesperson responsibilities for Samsung Mobile."
[via Android Community]