Samsung Gear VR Innovator Edition for S6 hits Best Buy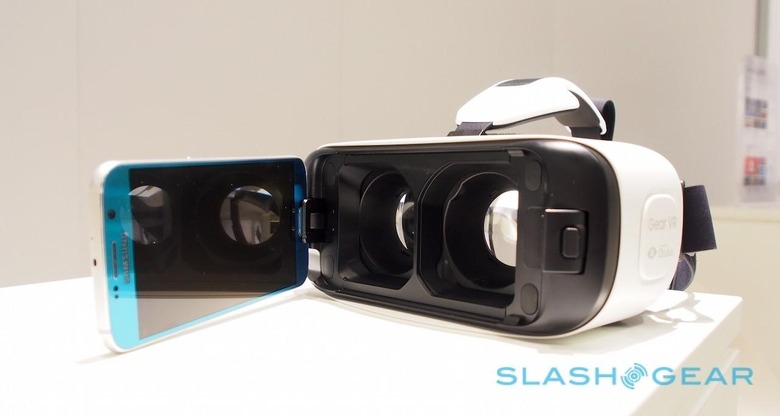 This week the folks at Samsung are pushing the details on the release of their next Virtual Reality headset, the Gear VR Innovator Edition for S6. This is the Samsung Galaxy S6 and Galaxy S6 Edge's version of the Gear VR, bringing a slightly more dense display to the virtual reality arena than the Galaxy Note of the first wave. This headset will be brought to Best Buy online and in physical store locations and to Samsung online starting on the 15th of May.
This new version of the Gear VR works with the Samsung Galaxy S6 and the Samsung Galaxy S6 Edge. This headset is smaller than the first Gear VR as it has only to work with the smaller handset rather than the comparatively large Galaxy Note 4.
Inside you'll find improved airflow with a built-in fan, as well. The first Gear VR can make the Galaxy Note 4 a little hot if you wear it for an extended period of time – this version aims to fix that a bit.

For those of you that want to see a closer look at the Samsung Gear VR for S6, have a peek at our Gear VR for S6 hands-on from earlier this year.
If you're all about the in-store experience, prepare yourself with our handy in-store experience look, as captured at the dawn of the first Gear VR's release.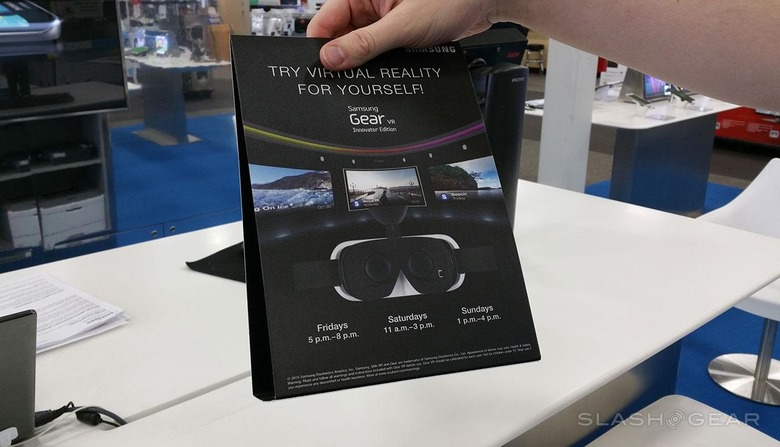 And remember – you might not just be able to jump in and get a demo whenever you want to.
Head in to your local Best Buy or give them a call to see when Samsung is prepared to give demos to make sure you're in at the right time.
UPDATE: This headset will cost users $199 in-store and online.