Samsung Galaxy Tab 8.9 surfaces in Russia with Keyboard Dock [Video]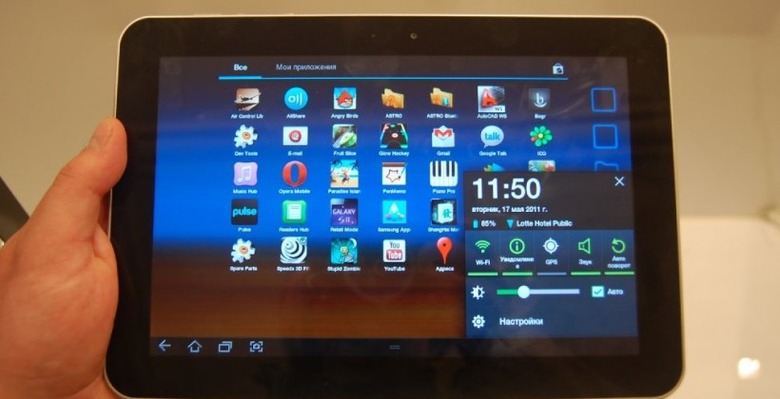 Samsung's Galaxy Tab 8.9 still isn't expected to hit retail until later in the year, but that hasn't stopped the 8.9-inch slate from popping up around the world for a sneaky series of appearances. After Germany earlier this month it's now the turn of Russia, with mforum.ru grabbing some hands-on time with the Tab 8.9 – and some accessories – at the tablet's debut there this week.
As the video below shows, it's another chance to see Samsung's TouchWiz modifications on the Galaxy Tab 8.9 – something of course absent from the "clean Honeycomb" of our Galaxy Tab 10.1 Limited Edition review unit. Unfortunately this prototype 8.9-incher looks to be a little sluggish in how it handles some video playback, which we're hoping is an unfinished-firmware issue rather than anything more significant.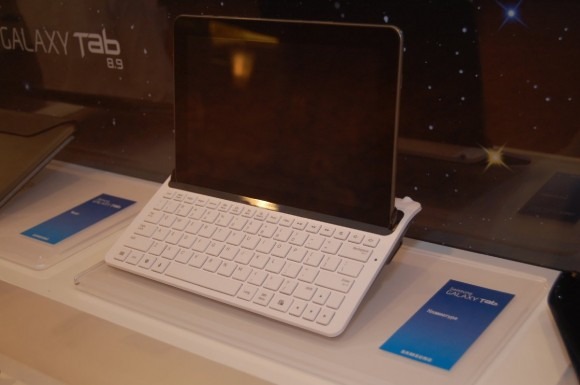 As for accessories, Samsung was showing off a keyboard dock for the Tab 8.9, which while not as portable as what ASUS offers for the Eee Pad Transformer, does certainly open up the potential of using the super-skinny slate for more meaningful content creation. More details on pricing and availability here.
[Thanks Nathan!]