Samsung Galaxy Tab 8.9 gets hands-on playtime [Video]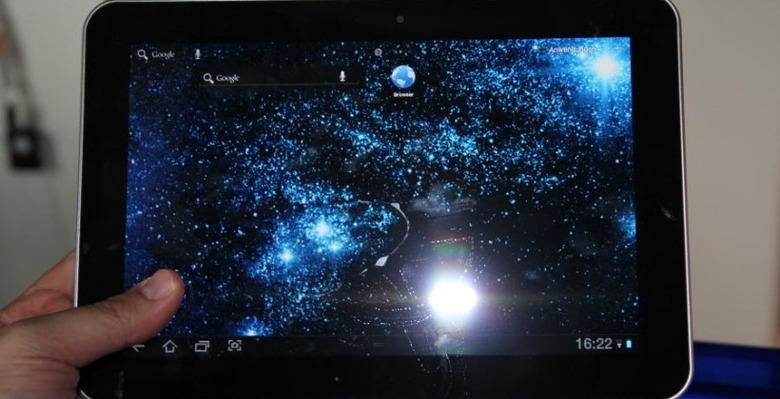 Samsung managed a mighty fast turnaround in their labs, reworking the Galaxy Tab 10.1 and 8.9 tablets to better take on the iPad 2, but it did mean the slates weren't quite ready for press consumption at CTIA 2011. Now the 8.9-inch model has shown up in a more stable form in Germany, with NewGadgets.de having a chance to play with the slimline slate on video.
In fact, if your primary motivator in tablets is thinness then the Galaxy Tab 8.9 may be the slate for you. At 8.6mm thick it undercuts the iPad 2 and, thanks to the smaller display size, should be a little more bag-friendly than the Apple slate as well.
Having reviewed the T-Mobile G-Slate we know there's a niche for the 8.9-inch form-factor, and Samsung's work on the custom UI could prove an interesting differentiator among the growing ranks of Android 3.0 Honeycomb models. What's still unclear is when, exactly, we'll actually be able to head out to stores and pick one up ourselves; Samsung has only said "early summer" with pricing set at $469 for the 16GB and $569 for the 32GB.
[via Android Community]