Samsung Galaxy Tab 3 Lite specifications bring up the low-end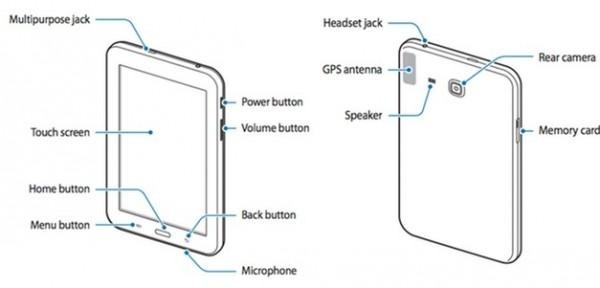 There's a wave rolling in with the smartphone and tablet environments concurrently, one that brings low-cost specifications to the public alongside strong enough builds to maintain the status quo. In this case, that means that Samsung's low-cost Galaxy Tab 3 Lite will cost very little, but will be strong enough to do the basics, at least. What we're seeing today is a user manual from Samsung that lets the Galaxy Tab 3 Lite free for the seeing.
While we'll likely see the full spread with this device at Mobile World Congress 2014, here we're going to be able to understand all the ins and outs from an illustrated perspective. Showing the front and the back of the device with great clarity, it's shown that this machine will look extremely similar to the Galaxy Note and Tab devices shown at CES 2014. For those of you that didn't see them all appear, we've got Samsung Galaxy TabPRO 8.4, 10.1, and 12.1 hands-on action just waiting for you to tap.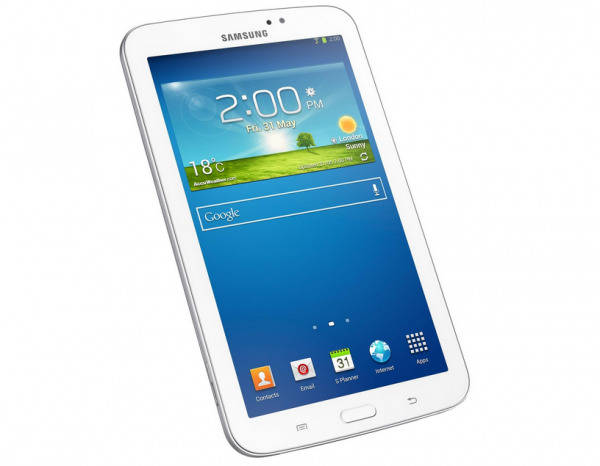 The one big difference you're going to see in this model is the size of the bezel – beyond the size and density of the display, that is. Here you'll find the bezel to be about as large as the largest side on the Galaxy Tab 3 models we've seen this year, that being no larger than last year's Galaxy Note 8.4-inch machine. Here you've also got some other oddities, like a microUSB port on top of the device rather than on the bottom, and the speaker still sitting on the back, as per usual.
UPDATE: By the looks of the listing with X-Com, this device may take on an appearance closer to that of the last Galaxy Tab line and the Galaxy Note 8.0, not the 2014 Galaxy Note line – smooth, that is, not with the faux-stitching we've seen in the most recent devices.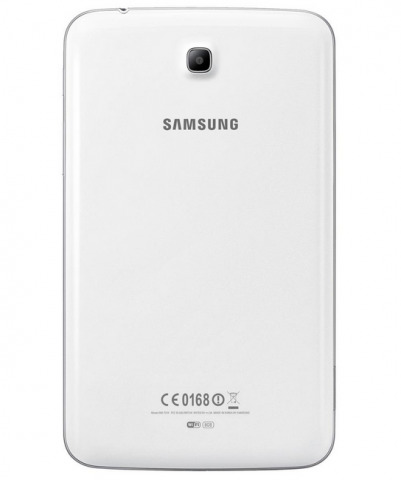 This device will work with a 7-inch 1024 x 600 pixel display with a dual-core Marvell processor under the hood clocked in at 1.2GHz. You'll also find a 2-megapixel camera on its back, no camera up front, and a 3600mAh battery under the hood. According to Polish retailer, this machine will cost (converted) $165 and $263 for the Wi-fi-only version and 3G version – keep an eye out for a USA release in the next several months!
VIA: PhoneArena, Engadget, X-Com