Samsung Galaxy Tab Pro 8.4 and 10.1 to ride with Tab 3 Lite in 2014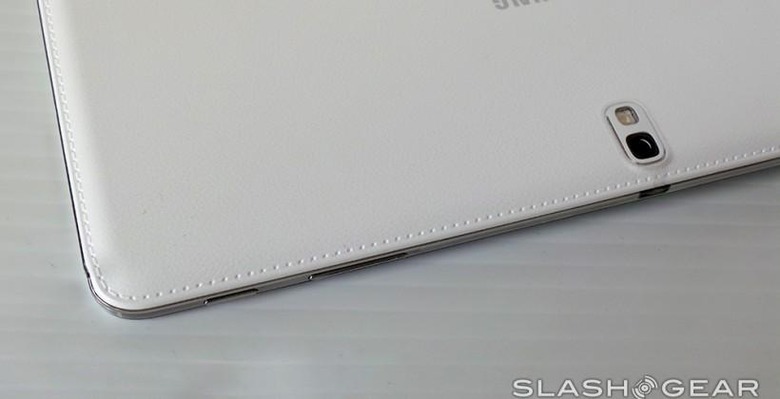 There's a whole slew of new tablet devices coming from Samsung inside the first quarter of 2014, likely appearing at CES 2014 here in the USA first and foremost. What we're going to see besides the Samsung Galaxy Note Pro 12.1 is a Samsung Galaxy Tab Pro 8.4. We'll also see a Samsung Galaxy Tab Pro 10.1, the both of them rolling with processors that are likely well above the pale – certainly more well-off than the Samsung Galaxy Tab 3 series, that is to say.
The Samsung Galaxy Tab Pro 10.1 and 8.4 will likely take on the appearance of the Samsung Galaxy Note family. This means they'll have faux-stitching along their backs and will have some friendly notching around the edges. The Samsung Galaxy Tab Pro 8.4 is said by SamMobile to be launching alongside the Galaxy Note Pro 12.2 sometime in the sixth week of the year – just in the midst of the two biggest tech conventions of the year.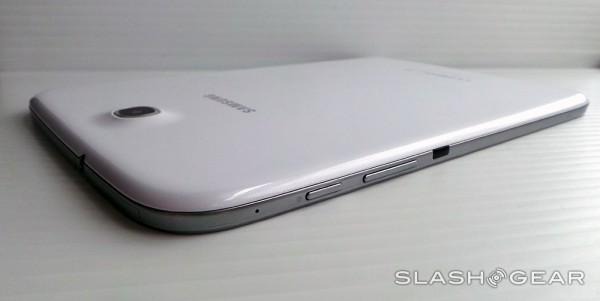 You'll also want to follow SlashGear to Mobile World Congress 2014 while you're at it – Samsung will be appearing in force. There we'll also likely hear of the Samsung Galaxy Tab 3 Lite. This machine is tipped to launch inside the second week of 2014 and will be appearing with a 7-inch display and a "Cream White" color.
The Samsung Galaxy Pro 10.1 is said to launch in the 7th week of 2014, bringing the full collection up in black and white. It's suggested also that the Galaxy Tab Pro set will be appearing with base storage sizes of 16GB – tiny! The full line has not yet been photographed in the wild, but we'll likely find them all rather familiar.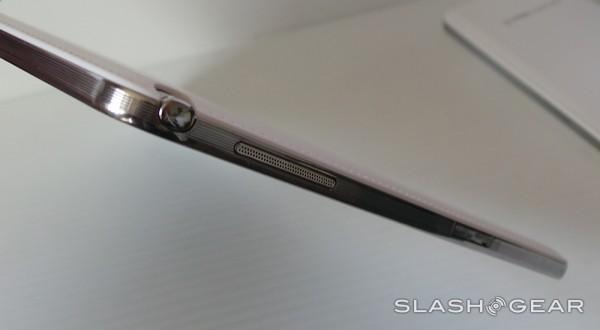 Above you're seeing the Galaxy Note 10.1 2014 edition and the Galaxy Note 8, both of which will lend their aesthetics to the 2014 generation of products. Stay tuned!