Samsung Galaxy Tab 2 10.1 delayed for quad-core upgrade [UPDATE: Samsung denies]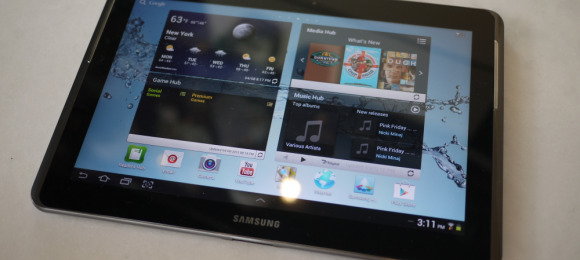 The folks at Samsung have been tipped to be holding back the next steps in their tablet evolution with not only the Galaxy Tab 2 10.1 but the Galaxy Note 10.1 as well, both of them set for an upgrade to quad-core processors at launch time. Both of these devices were originally set to have dual-core processors of one kind or another, but due to the extremely quickly changing times in the tablet market it seems, they'll be upgrading both to their next-generation Exynos chips with four CPU cores instead. This bodes well for the Samsung tablet line as well as the Samsung Galaxy S III smartphone which is set to be revealed next month.
UPDATE: Samsung has contacted us with the following statement. Looks like we'll have two cores after all!
"The Galaxy Tab 2 10.1 will come to market worldwide as planned with a dual-core processor. Rumors about production delays or changes to the product are false." – Samsung Spokesperson
We've had our hands on every single Samsung tablet since they first released the Samsung Galaxy Tab internationally and here in the USA on several mobile carriers. The one thing that has remained completely solid is the fact that Samsung is dedicated to creating a solid experience on devices of many, many different sizes. At CTIA 2011, we got our first glimpse of what would be called the first real competition for the iPad in the Galaxy Tab 10.1 and 8.9.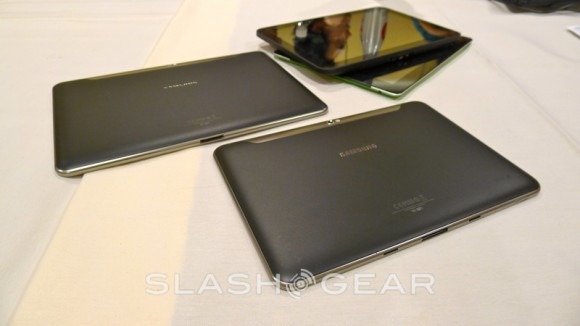 Thus far the Galaxy Tab line has relied on NVIDIA's Tegra 2 dual-core processors and the Texas Instruments OMAP4 dual-core processors as well. This move to Samsung's own Exynos brand is a sign that the Samsung factions are coming together not just for the smaller handset sized devices in the Galaxy S line, but here in the slightly harder to work for tablet world as well. ARM Cortex-A15 2GHz CPUs and the Quadcore Cortex-A9 chip rumors have been tossed around as well.
Have a peek here at the Galaxy Tab 2 7.0 to get an idea of what you'll be working with on the Galaxy Tab 2 10.1:
Any way you look at it, expect the next generation of Samsung tablets to break barriers!
[via NetbookNews]