What Samsung's New Super-Chip Reveals Of The Galaxy S9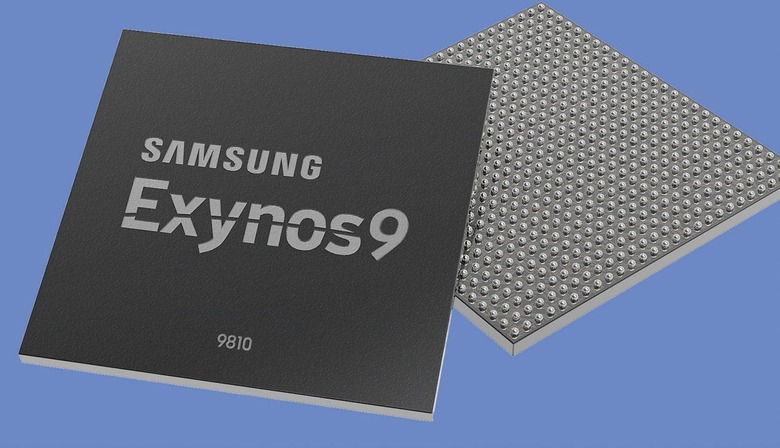 Samsung has a new Exynos processor, and it's already triggering some serious interest as to what this new silicon could mean for the upcoming Galaxy S9. Announced yesterday, in advance of CES 2018, the new Exynos 9810 is the latest in Samsung's flagship 9 Series range, packing a 2.9 GHz customized CPU and taking advantage of cutting-edge manufacturing technologies.
While you might think it's strange for people to get so excited about a chipset, there's good reason for it. The Exynos 9810 is expected to make its debut in the Samsung Galaxy S9, one of 2018's most hotly-anticipated Android smartphones. That said, there are a few predictions we can make about the Galaxy S9, based on what Samsung has told us about its brand new chipset.
The Galaxy S9 will take on Apple's face detection head-on
If you can intuit just one Galaxy S9 feature that Samsung is likely to focus on from the Exynos 9810's talents, it's likely to be how the smartphone uses face detection. We've already seen Apple's take on that on the iPhone X, using the TrueDepth camera to not only unlock the smartphone with Face ID, but track real-time facial movements for Animojis and more. Now, Samsung looks to be doing something similar.
The new chipset has support for depth sensing, for instance, and can scan a user's face in 3D for hybrid face detection. That could be used for security, Samsung suggests, but also for entertainment. Paired with neural network-based deep learning, for example, it could unlock faster image searching, so that your friends are more easily picked out of the photos and videos you take.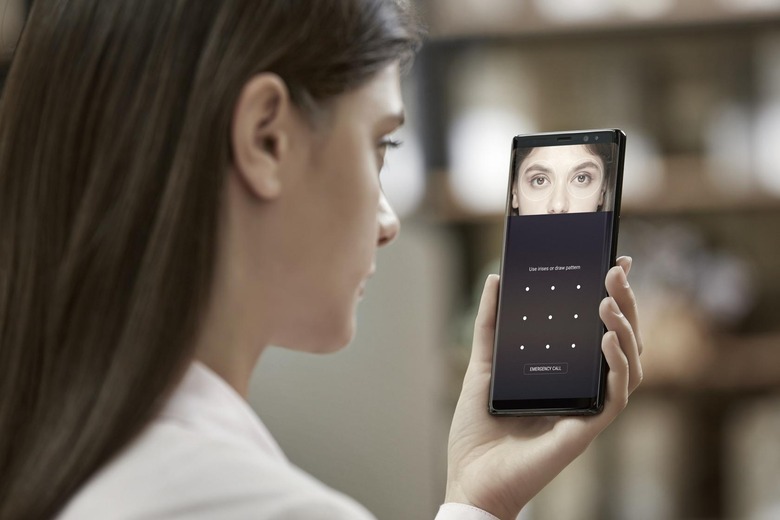 Samsung already has two face-related security systems that it uses on the Galaxy S8 and Galaxy Note 8. On the one hand, there's iris scanning, which is more secure but takes a little longer to operate. On the other hand, facial recognition is much faster, but nowhere near as secure: indeed, it can be fooled with a still photo of the user.
Expect, therefore, Samsung to offer some hybrid of the two on the Galaxy S9. That could mean a security system using facial mapping that's as secure as iris scanning – or, indeed, Apple's Face ID – but as swift and convenient as regular facial recognition. And, unlike Apple's decision to retire Touch ID altogether on the iPhone X, the Galaxy S9 is expected to still have a fingerprint scanner for those who prefer that.
The Galaxy S9 will be much, much faster
Each new generation of chips obviously brings faster CPU cores. In the case of the Exynos 9810, that means an octacore chipset, with four performance cores running at up to 2.9 GHz. In contrast, the Galaxy S8's Exynos 8895 performance cores maxed out at 2.3 GHz. Samsung is promising a 40-percent performance improvement over last year's flagship.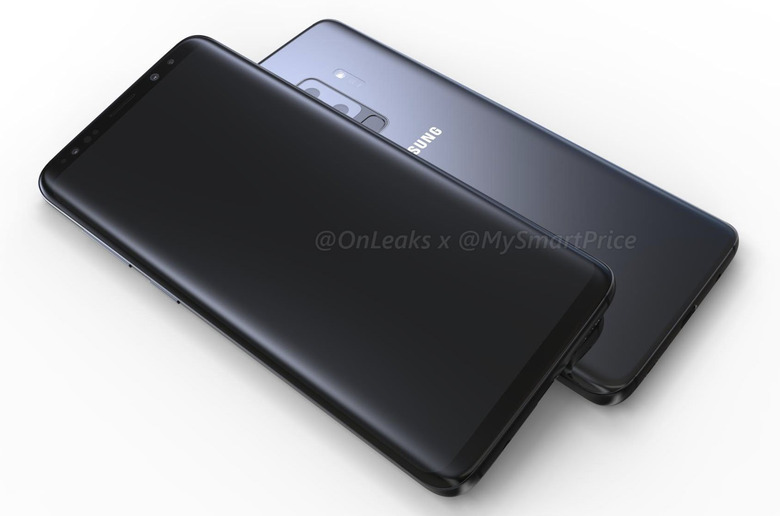 However there's wireless speed improvement, too, and that's arguably just as important in our cloud-dependent world. The Exynos 9810 has a new LTE modem with 1.2 Gbps Cat.18 support, 6x carrier aggregation versus the 5x on the Exynos 8895, and 4x4 MIMO / 256-QAM. Obviously you'll need the right network to actually support those technologies, but with Apple taking the decision to not activate LTE Advanced in the iPhone X, it could make the Galaxy S9 significantly faster online.
The Galaxy S9 will have much better video support
Video performance on a modern smartphone comes down to more than just how many megapixels the sensor offers. Even though pre-announcement leaks suggest the Galaxy S9's camera might not be too different, on paper at least, from the Galaxy Note 8, its new processor could be the wildcard. That could have a big difference when it comes to the video you actually capture.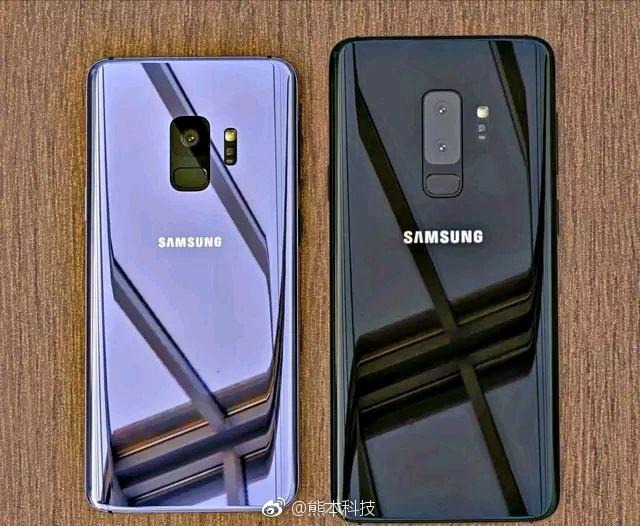 The Exynos 9810, for instance, has a dedicated image processing and multi-format codec. Samsung is promising better digital stabilization at up to Ultra HD (UHD) resolution, which suggests the Galaxy S9's video will be smoother and less jerky. It'll also capture video at up to 120 fps in UHD resolution: the Galaxy S8 can only do UHD at 30 fps, or 1080p at 60 fps.
It may well be the colors which are most impressive, though. You may think that all video colors captured are created equal, but the Exynos introduces 10-bit HEVC (high efficiency video coding) along with VP9 support. That means 1,024 different tones for red, green, and blue each. In contrast, the Galaxy S8 supported 8-bit color: Samsung says that with a switch to 10-bit HEVC and VP9 there are 64 times the color possibilities.
Wrap-up
Of course, what's interesting about the Samsung Galaxy S9 is that it's not expected to use Samsung's own chipset in every country. As in previous years, the phone-maker is likely to split its devices, some using the new Exynos 9810 and others using the latest SoC from Qualcomm. That'll be the Snapdragon 845, which was officially announced last month.
Indeed, if past evidence is anything to go by, the version of the Galaxy S9 that buyers in the US will get will have the Snapdragon 845 inside. Those buying international devices will get an Exynos instead. Despite all that, the two share a common maker: Qualcomm has partnered with Samsung to actually have its Snapdragon chips manufactured on the South Korean company's 10nm lines.
Expect some significant overlap in abilities, therefore, between the Snapdragon 845 and Exynos 9810, since anything the Galaxy S9 can do on one it'll need to effectively replicate on the other. We'll know all the details when Samsung officially reveals the new chipset at CES 2018 next week. The Samsung Galaxy S9, meanwhile, is expected to be unveiled in the next few months.