Samsung Exynos 9810 processor highlights AI for face recognition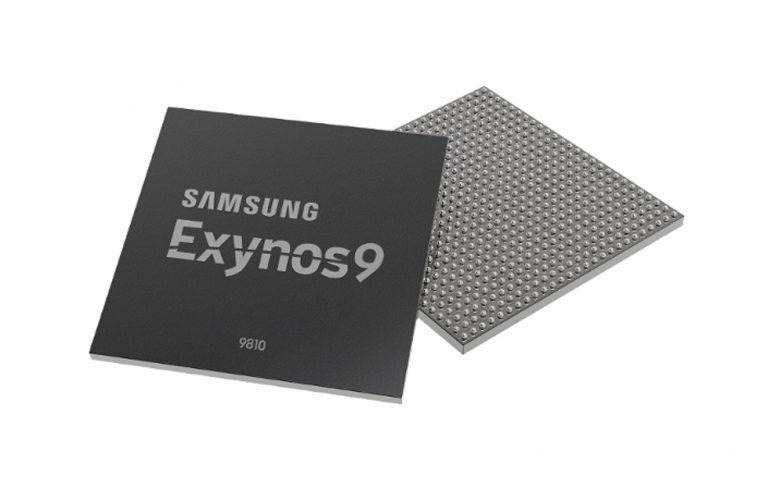 We may receive a commission on purchases made from links.
If there were any still any lingering doubt that Samsung would be going the Face ID route sooner rather than later, its newest product announcement should clear all those away. No, it hasn't yet revealed the Galaxy S9 but, instead, has announced the brains behind it. The Exynos 9810, its first in the Exynos 9 series, boasts of more than just improved performance and power efficiency. It will be talking a lot about its AI and machine learning capabilities that will be put in the service of image processing and face detection.
It takes more than just a front-facing camera and a simple app to do proper, reliable, and, most importantly, secure face recognition. They say it takes two to tango, but, in this case, it actually takes three. You need specialized sensors for 3D mapping of faces, software and algorithms for processing it, and a processor that supports all of those.
That's where the Exynos 9810 comes in. It is loaded with features to support your choice of buzzwords from artificial intelligence to machine learning to neural networks to deep learning. What it all means is that the chip is designed specifically to cater to the use case of using its computing power to implement what Samsung calls "hybrid face detection". Plus, the system-on-chip also has a discrete unit for safeguarding such biometric data.
Machine learning applications are processor-intensive, so part of what makes the Exynos 9810's hybrid face detection possible is indeed its improved efficiency. Still on Samsung's relatively new 10 nm FinFET process, the new octa-core processor has four high-performance cores running at 2.9 GHz max and four energy-efficient cores. The chip also boasts improvements in wireless connectivity, sporting the first 1.2 Gbps Cat. 18 LTE modem. Improvements in multimedia processing include a new multi-format codec, 4K UHD video playback at 120 fps, 10-bit HEVC and VP9 support, and more.
Samsung says that the Exynos 9 Series 9810 is already in mass production. Given the timing and the focus, there is little doubt that it will make its way to the Galaxy S9, vis-a-vis Qualcomm's Snapdragon 845 in some markets.
SOURCE: Samsung