If Galaxy S9 Active looks like this, it'll be a YES from me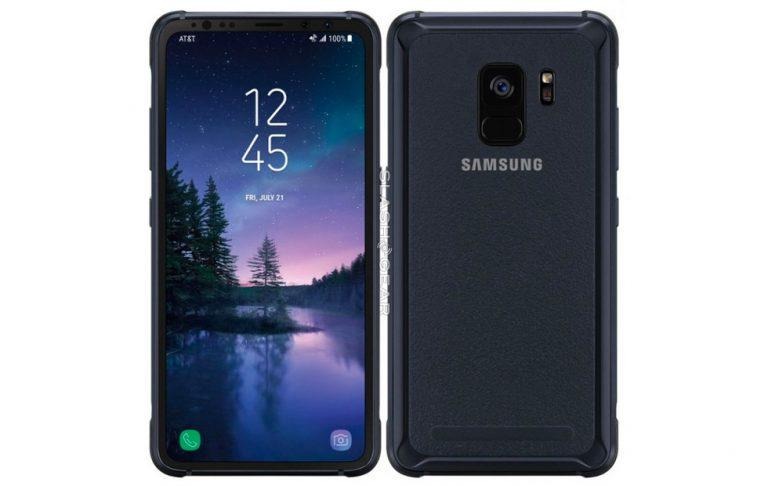 Your flat Galaxy S9 is nearly here – or is almost certainly about to be. This is the Samsung Galaxy S9 Active, and it was pretty much inevitable. Samsung hasn't yet officially unveiled this device officially, but we've got enough details gathered up in our sack-of-tidbits that we're ready to roll on a rundown.
The Galaxy S9 Active will probably be a neat little device. It'll be just what the doctor ordered for a rather specific cross-section of users. That'd be those that didn't quite want a Galaxy S9, or Galaxy S9 Plus, but did like the idea of a slightly more hearty model of the smaller of the two. It's the next in a line of Galaxy S Active devices that've been released alongside or nearby the standard Galaxy S line for a half decade.
SEE TOO: A slightly better Galaxy S9 that you can't buy
The first Active device in this line was the Samsung Galaxy S4 Active. That version of the device was made to go underwater. That might not seem like a big deal to us here in 2018 where Galaxy S9, 8, 7 and etcetera already go under water – but it was rather unique back in 2013.
The Galaxy S9 Active was leaked in parts several times over the past few weeks. The image you see above is a composite of elements from the Galaxy S8 Active and the Galaxy S9 – it's not a leak so much as it is a mockup of what's likely. Today we've got a decent idea of what it'll come with and what it'll sport. There aren't a lot of surprises here – and there shouldn't be, if this Active is a lot like Active models of the past.
Differences: Galaxy S9 / S9 Active
• Battery: 3000 mah / 4000 mah
• Display: 5.8-inch curved edges / 5.8-inch flat
• Internal Storage: 64GB or 128GB / 64GB
The display on the Galaxy S9 is already pretty easily one of the best displays we've experience on any device, ever. Have a peek at our Galaxy S9 Review to read all about it. The only thing I'm not a big fan of is the lack of flatness the Galaxy S9 employs – and the fragility of the device as a result. It's not that the Galaxy S9 is so breakable that I'd never consider using it, it's that I don't need the curved edges, so I don't really find any added fragility worth the risk.
So it'd be great if Samsung could, you know, go ahead and make another flat-screened Active device with the same greatness instilled in the Galaxy S9. That'd be great.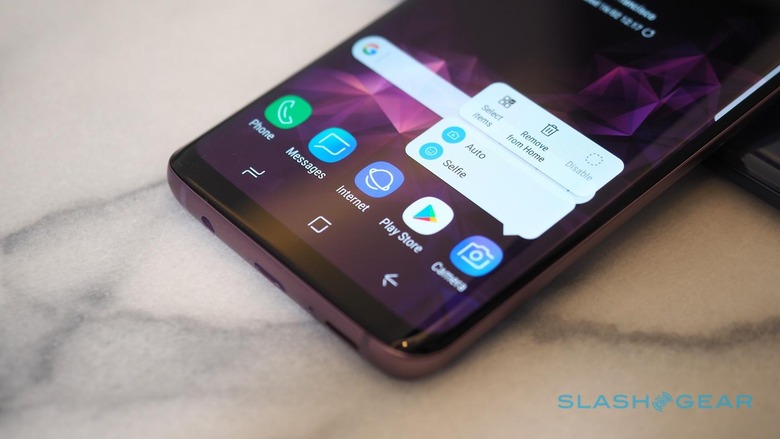 The Galaxy S9 (not Plus) has a 12-megapixel camera with a dual-aperture setup. It's able to switch between f1.5 and f2.4 dependent on the sort of photo you'd like to take. The exact same camera setup will almost certainly be present on the Galaxy S9 Active – frontside camera, too.
These devices likely have the same RAM, same processor, and same connectivity, too. That means NFC, Bluetooth 5.0 with A2DP, LE, aptX, GPS, FM radio, USB 3.1 (USB-C). You'll also find the iris scanner, fingerprint scanner (on the back), accelerometer, gyro, proximity, compass, barometer, heart rate, and SpO2 (heart pulse).
We do not know when this device will be released, but I wouldn't be surprised to find it popping up at AT&T and T-Mobile within the month of May. Springtime means time to dunk a new Galaxy S9 Active in the drink. This is just a little later than last year, where the Galaxy S8 Active launched on April 11th. That'll leave plenty of time before the Galaxy Note 9 rolls around.