Galaxy Note 9: When Apple tocks, Samsung ticks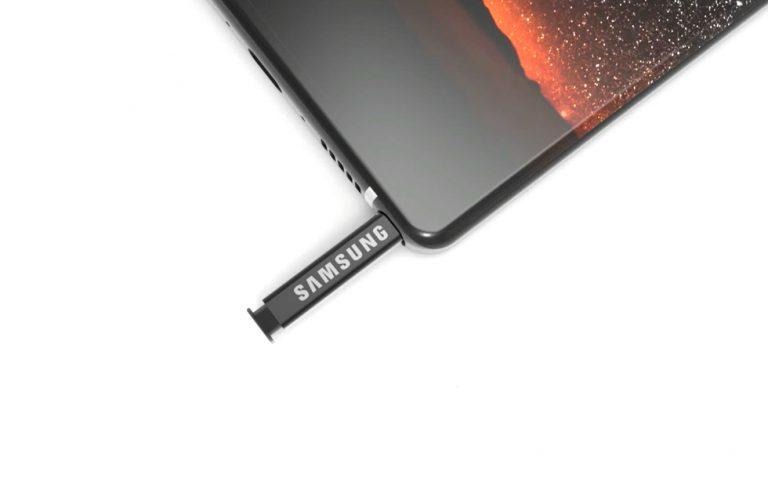 The Samsung Galaxy Note hasn't been a slouch when it comes to high-end features and abilities. Not since the beginning, when the Galaxy Note (the first one) was introduced as the herald of a new age in mobile computing. Now in 2018, it's a year where Samsung's biggest rival generally releases a set of incremental updates to smartphone models. This, just like 2 years ago, is Samsung's latest chance to pull ahead in a big way.
I already mentioned how big a fan I am of the Galaxy Note series in our feature: If Galaxy Note 9 looks like this, sign me up. It is in those images – also included here – that I came to realize how truly different from Apple's iPhone Samsung's smartphones have become since the first Galaxy S. Back then, it was as if Samsung was playing catchup. Now, it's more like Samsung's in their own league.
When you look at the following chart, keep in mind that neither the Galaxy Note 9 nor the supposed iPhone X Plus have been revealed just yet. Apple's certainly not spoken about their next-gen smartphone, and while Samsung's undoubtedly releasing a Galaxy Note 9 this year, they've not gotten too specific with specs just yet.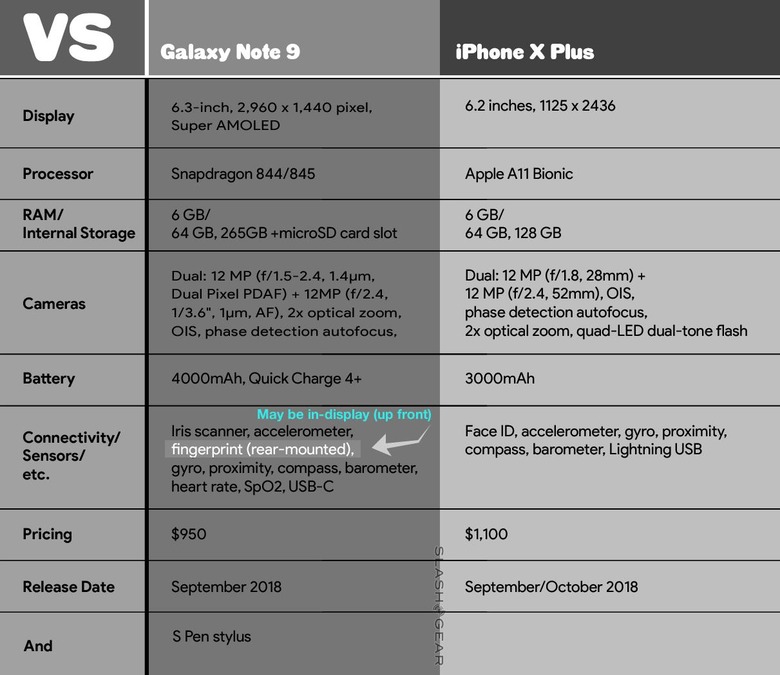 The information presented in the chart here utilizes rumors, anonymous tips, and well-informed guesswork. That said, I would not be surprised in the least to find the Galaxy Note 9 coming with the exact specifications presented here.
The Galaxy Note 9 is not likely set to be out of the ordinary in any especially major way. It's just that this smartphone's become more than your average decide-at-the-store sort of machine. The Galaxy Note's entered into the realm of "OK I love my Galaxy Note, now it's just a matter of deciding if I'll get a new one this year or next year."
If any other company attempts to make a device with a stylus embedded within it, the public will call foul. Just like they did when the LG Stylo tried just that, several years in a row. Now it's just a matter of convincing longstanding Apple fans that they're better off with a device with a wider range of features – rather than just a familiar set of apps.