Galaxy Note 9: If it looks like this, sign me up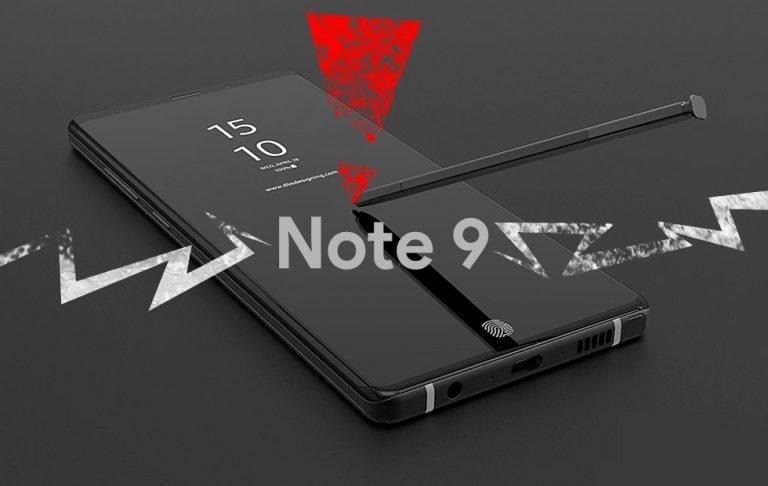 The Samsung Galaxy S9 could be one of the simplest – yet most stunning – smartphone designs of the year. If Samsung plays their cards right, they could have a device that does not follow the (nonsensical) trends grabbing hold of manufacturers of smartphones of all sorts. If Samsung stays true to their roots, they'll have a smartphone that doesn't over-think what consumers want.
The images you see above and below show a Samsung Galaxy Note 9 concept the likes of which could very easily fit the specs we expect for the real device. With this device we could have a display that's the same size as the Galaxy Note 8, a top-tier mobile processor inside, and a pair of high-powered cameras around back. The display would, and should, have no notch.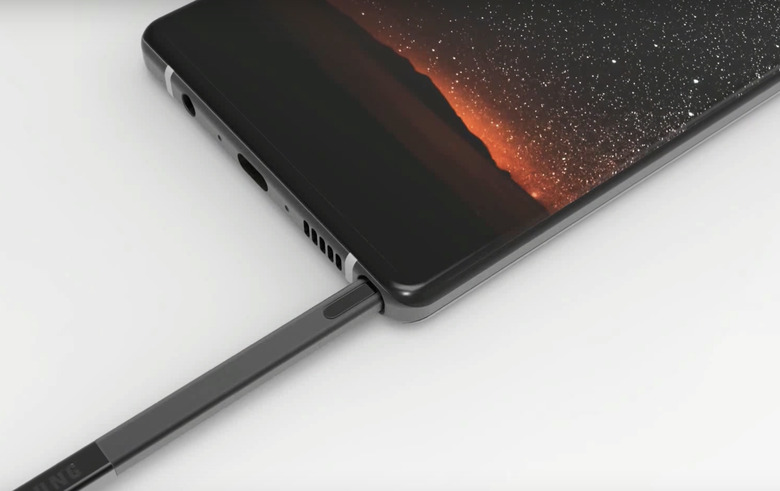 This concept dispenses with the notch and keeps the tiniest bezel on top and bottom of the display. Because there's no good reason to forego that little bit of space in order to keep a rectangularly-shaped display panel. Especially when the device is so large as it is.
The only problem I can foresee with this hardware is the thinness. I feel as though we've already gotten to a level of thin that stretches the limits of the materials this phone could be made of. Any thinner and it won't be able to help but to be bendable, in a very bad way.
Below you'll see a set of specifications we expect for the Galaxy Note 9. These specs are entirely un-official and pre-release, based on rumors and anonymously-sourced leaks. Until Samsung releases the official details, we can't truly know what we'll be dealing with.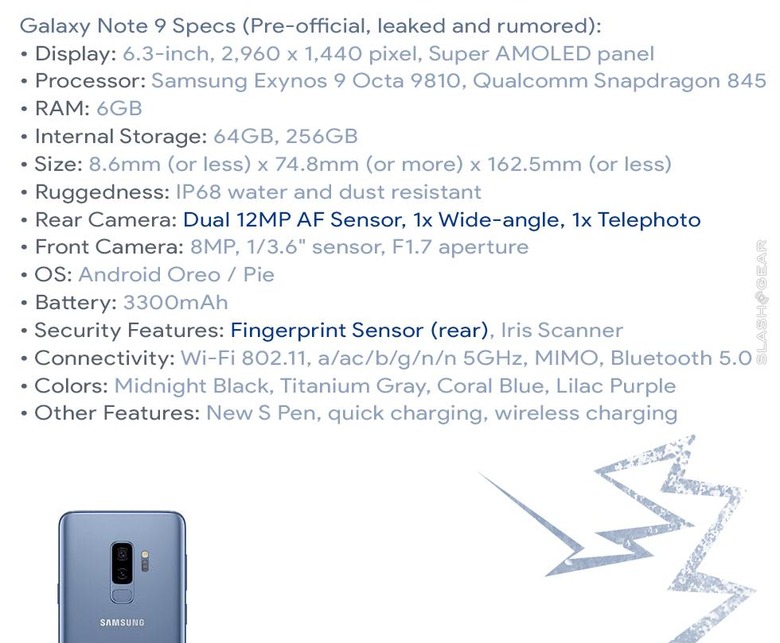 The concept you've seen above and below comes from the folks at DBS Designing, as you'll see in clicking the video's source link. These concept images are not based on any blueprints or early case-friendly images just yet – not as far as we can tell. But it wouldn't be surprising to find the final product looking quite similar to what's presented.
The real Samsung Galaxy Note 9 will likely be revealed anywhere between mid-August and early September, 2018. Both the Galaxy Note 8 and 7 were revealed in late August of their respective years, then released in September. The Galaxy Note 9 will probably cost around $100 more than the Galaxy S9+. which could plug it in at around $950 (give or take a few tens of dollars).