Samsung Galaxy S8 case seemingly confirms S Pen inclusion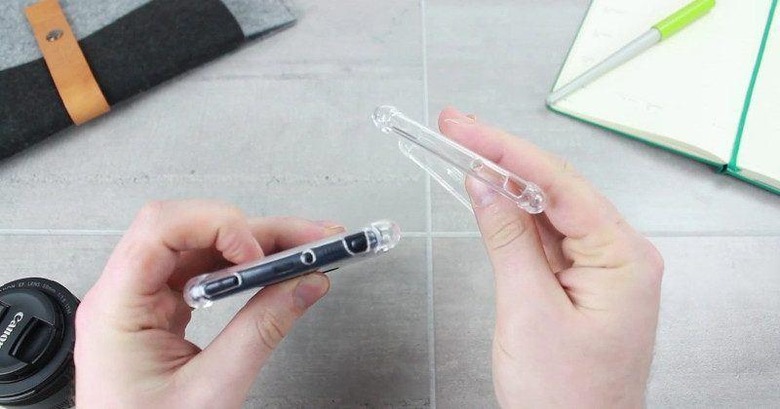 Now that Samsung has put an end to the embarrassing Galaxy Note 7 chapter of its life behind it, it can now proceed full steam ahead with the Galaxy S8. Well, maybe not full steam since we won't be expecting it within a month or so. That only gives more time for leaks and speculation about the smartphones, like this supposed jelly cases for the Galaxy S8 and the so-called Galaxy S8 Plus, both seemingly confirming that the next flagships will indeed bear an S Pen.
Take these tidbits with a more than just a grain of salt, as we'll see later. Smartphone cases do not a smartphone make, especially if unnamed case makers don't have accurate information. It's still interesting to see, however, how the tides and trend seem to influence even these accessory makers, or vice versa.
The cases themselves don't exactly reveal whether the smartphones will be curved edge or not, but the cutouts at the side do seem to imply that the areas are being left free for fingers to slide over. If that's the case, there isn't going to be a Galaxy S8 edge and we'll indeed have a Galaxy S8 Plus instead. As for the size, the Galaxy S8 seems to have almost the exact same dimensions as the Galaxy S7 while the Galaxy S8 Plus might end up wider than even the Galaxy Note 7.
The most interesting tidbits, however, are the cutouts at the bottom of the case. One in particular seems to match the location for an S Pen. There already has been talk that the Galaxy S8 will at least be compatible with Samsung's iconic stylus, but this would be one of the few that hints it will actually come with the S Pen, silo and all.
Things take a strange turn, however, for the other holes. A circular hole right at the center is perhaps too small for a 3.5 mm jack and is more likely to be for the mic. The rectangular hole might also be too small for even a USB-C port and its location implies it would be for the speaker grill instead. The absence of any data/charging port is mind-boggling and would also contradict speculation about the "Dex" feature for the Galaxy S8.
In light of "confirmation" of a Galaxy Note 8 later this year, it might be a bit far-fetched to expect the Galaxy S8 to have the phablet's key feature. Then again, Samsung might have more ambitious plans for the Galaxy Note series to revive interest in it, like maybe a foldable screen.