Samsung Galaxy S7 in-hand photo appears, flaunting backside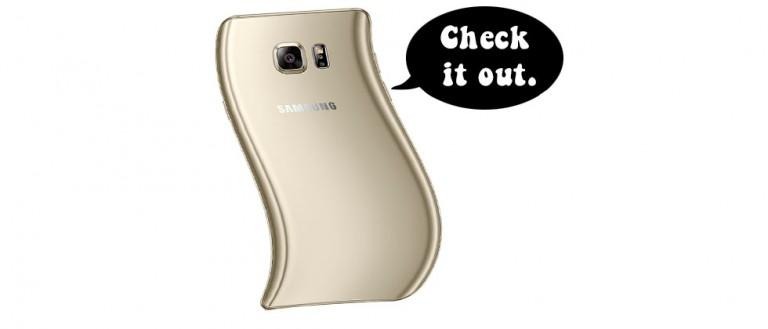 An unidentified smartphone appears in a photo whose creator suggests depicts a Samsung Galaxy S7. This device would roll with features mentioned in tips and rumors from the past several weeks, but appears to have several bits and pieces that don't quite fit the bill. First – the metal. While previous Samsung Galaxy S6 and Galaxy Note 5 models had silver metal rims around their camera arrays, this one returns to plastic – or at least appears to.
We've seen far more than anyone should need to see of the Samsung Galaxy S7 and its best buddy, the Galaxy S7 Edge, over the past several weeks. Rumors and tips and insider comments, all of them paint a picture of a device. One device, two iterations, one goal.
That goal is to recreate the good parts of the Samsung Galaxy S6 and the Galaxy S6 Edge Plus, and keep the masses happy. And satisfied with the hardware. And confident in Samsung, confident enough to stay within the ecosystem.
Samsung's goal will be boost their software stronghold, you could also say.
Today we're seeing a device that sort of confirms several features we'd heard about: a curved backside not unlike the Galaxy Note 5, for example. The difference and oddity we're seeing here, something we're inclined to disbelieve, is the all-black appearance of this device.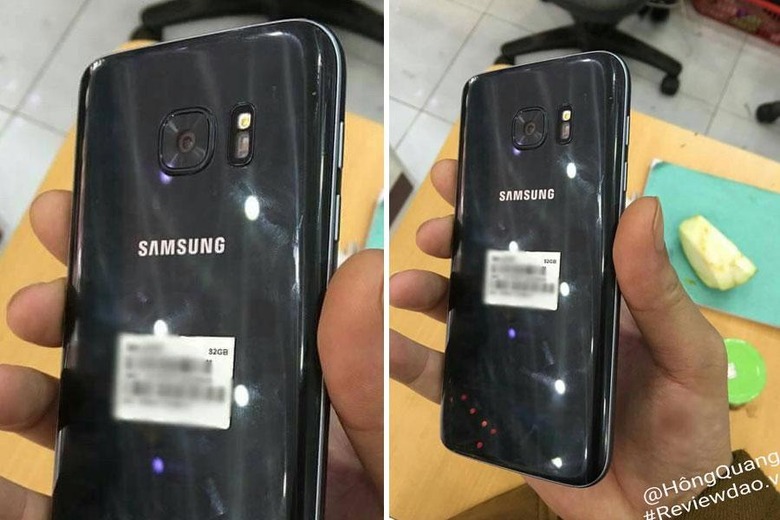 Above you'll see the photo in question. Notice the matte nature of the color inside the camera array area (under the glass) combined with the color borders of the whole camera lot. All of this makes the device look less premium than last year's model.
We'd be surprised if Samsung took this route. Unless they really lowered the price of the device. Which wouldn't make a lot of sense.
Instead we're guessing that this is either a really misleading photo or it's a photo of a device that's not the final release Galaxy S7. Either situation is entirely possible.
Samsung Galaxy S7 details (pre-official)*• Dimensions: 143.4 x 70.8 x 6.9mm (5.65 x 2.79 x 0.27-inch)• Display: 5.2-inch Super-AMOLED with 1440 x 2650 pixel resolution (that's Quad HD, or 2K) (or 5.5-inch for the Edge)• Operating System: Android 6.0 Marshmallow• Processor: Qualcomm Snapdragon 820, Samsung Exynos 8890 (octa-core)• RAM: 4GB RAM• Camera: 16MP back-facing camera – 4K video, dual-LED flash, BRITECELL technology• Front-facing camera: 8-megapixel (similar to last year's model)• Battery: 3,500mAh (guesstimate based on historical precedent)• Internal Storage: 16, 32, 64GB, microSD card slot for storage expansion• Special Features: Fingerprint scanner, Force Touch pressure-sensitive panel (under display), Corning Gorilla Glass 5 front and back panels, curved glass edges on rear, similar to Galaxy Note 5*NOTE: Specifications listed above do not come direct from Samsung. They are not verified. They are not 100% solid. It is Samsung who will reveal the full collection of details later this month!
VIA: ReviewDao