Samsung Galaxy S7 Release Date, Price, Specs, Features To Boost Software Stronghold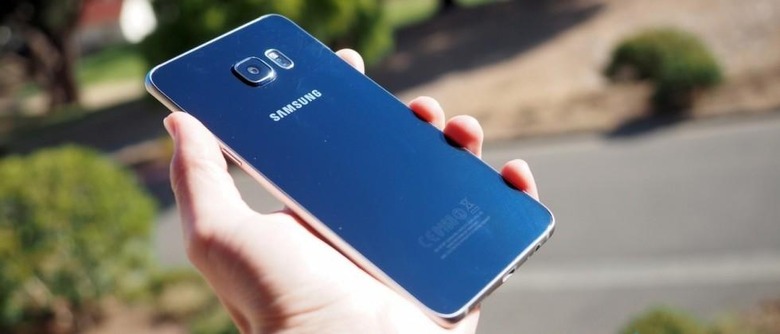 Samsung Galaxy S7 and Samsung Galaxy S7 Edge models suggest that the company will stick with model sizes that developers need not change for. After years of changing the innards and outsides of the Samsung Galaxy hero smartphone lineup, Samsung appears to have stuck with what works – and, in the process, they're about to create an environment that's strong enough for developers to invest time and effort into the platform. As it is with Apple's iPhones and their rarely-changing display densities, the Galaxy S7 and Galaxy S7 Edge will follow the Galaxy S6 and S6 Edge Plus' leads.
Much like we predicted in our "Leapfrog" article from December of 2015, the Samsung Galaxy S7 will make use of Samsung's daring. What I mean by this, is that while the Galaxy S7 will be able to work with Samsung's already in-play Gear VR virtual reality headset, for starters, the iPhone will still just be focusing on the basics in and of the smartphone itself.
SEE: Why Galaxy S7 will leapfrog iPhone 7
While we're still fairly far back from the release of the next iPhone, we've not seen any sort of major leap forward in features or mind-blowing, life-changing releases that Apple had with the original.
Samsung, on the other hand, saw what Oculus was doing with virtual reality and joined hands, tapping in to the mobile VR market and charging in full speed ahead.
This seemed crazy at first – who was going to develop an app for a market with only one device?
Besides developers making apps for the iPhone or the iPad, of course...
Samsung created the strong, widely used platform needed for mobile virtual reality to take off by releasing iterative editions of the Gear VR, starting with a developer-aimed Gear VR model that only fit the Galaxy Note 4. Now they've got a model that fits all of their hero smartphones and will continue to fit future models throughout this year, at least.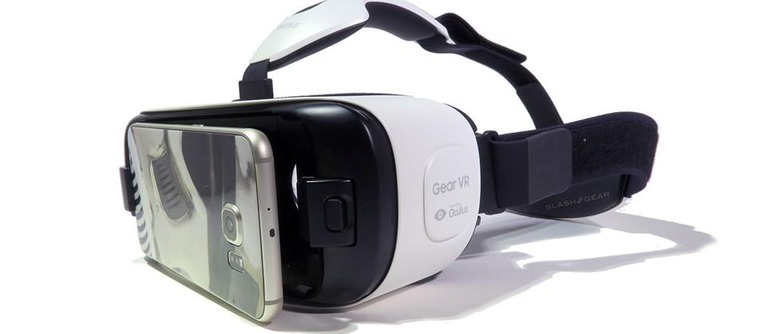 The two new Samsung Galaxy smartphones look similar enough to the Galaxy S6 and S6 Edge that we would not be the least bit surprised if they fit inside the Gear VR without issue.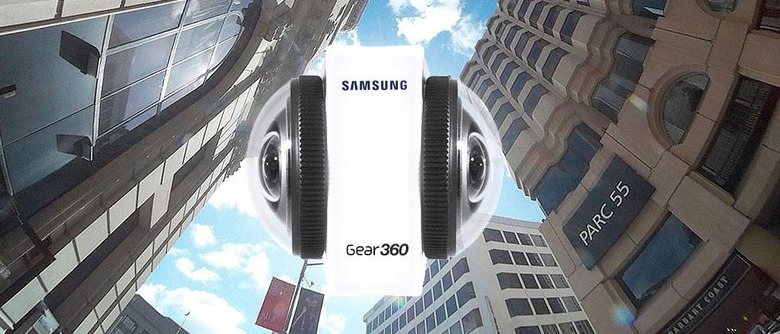 ABOVE: Samsung has been tipped to be coming to Mobile World Congress 2016 with a virtual reality-friendly action camera called the Samsung Gear 360.
The Samsung Galaxy S6 will cost you around $560 USD right this minute, this down from around $650 for the Galaxy S6 (32GB) earlier last year and 32GB edition of the Galaxy S6 Edge cost around $100 more than that. You can expect the Samsung Galaxy S7 and Samsung Galaxy S7 Edge to fit somewhere in-between these prices – they won't likely launch with such a high price as the S6 family did last year, but we shall see.
They'll be iterative in that they'll have specifications that one-up last years' models, but their bodies will look largely the same.
Samsung Galaxy S7 details (pre-official)*
• Dimensions: 143.4 x 70.8 x 6.9mm (5.65 x 2.79 x 0.27-inch)
• Display: 5.2-inch Super-AMOLED with 1440 x 2650 pixel resolution (that's Quad HD, or 2K) (or 5.5-inch for the Edge)
• Operating System: Android 6.0 Marshmallow
• Processor: Qualcomm Snapdragon 820, Samsung Exynos 8890 (octa-core)
• RAM: 4GB RAM
• Camera: 16MP back-facing camera – similar to Sony Xperia Z5, with 4K video recording abilities, dual-LED flash
• Front-facing camera: 8-megapixel (similar to last year's model)
• Battery: 3,500mAh (guesstimate based on historical precedent)
• Internal Storage: 16, 32, 64GB, microSD card slot for storage expansion
• Special Features: Fingerprint scanner, Force Touch pressure-sensitive panel (under display), Corning Gorilla Glass 5 front and back panels, curved glass edges on rear, similar to Galaxy Note 5
* The information you're seeing above covers the Samsung Galaxy S7 as well as the Samsung Galaxy S7 Edge, doing so with leaked or otherwise unofficial information sources. The Samsung Galaxy S7 Edge may prove to be a bit bigger than the data we have here, coming with a body that's closer to that of the Samsung Galaxy S6 Edge Plus instead.
The gallery you're seeing above shows a number of renderings and component parts shared over the past several weeks. For more information on the lot, have a peek at our timeline below.