Samsung Galaxy S7 Duo Pixel: modular pieces, retro expansion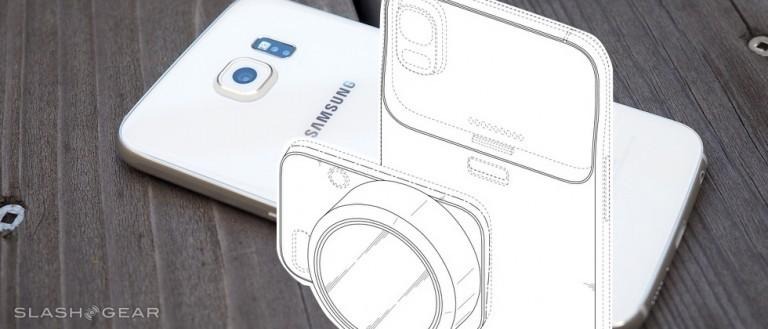 If you remember the Samsung Galaxy Camera, you remember how nice it was to be able to upload photos from your very capable handheld shooter. That wasn't all that common a feature for cameras at the time. Now, here at the tail end of 2016, devices like the Galaxy S6 smartphone have better camera setups in a much smaller body. Today also we're having a peek at what may be a leap forward in photography for smartphones of the Samsung Galaxy S7 (2016) age.
We're going out on a bit of a limb here, folks, but hear us out: what if Samsung was making a smartphone that had a big space for a modular camera in its backside? What if, like Google's Project Ara, Samsung was preparing to release a smartphone that could utilize different, interchangeable parts?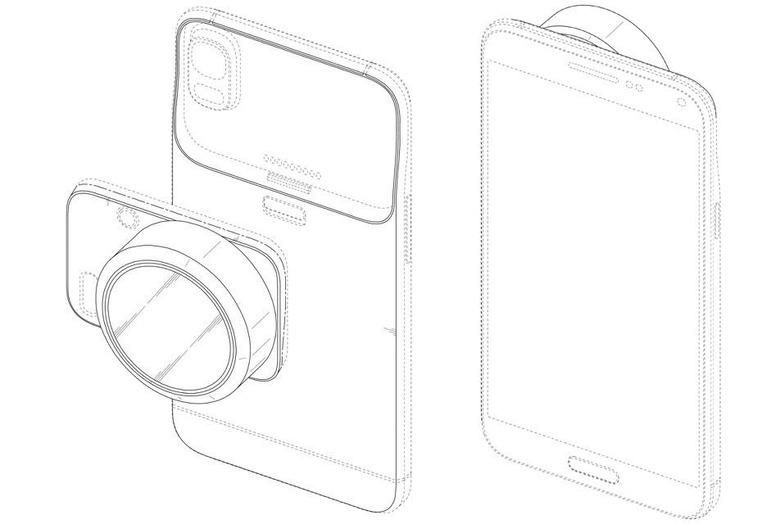 Could that be what Samsung's patent for "Duo Pixel" was all about?
Could Samsung be making a smartphone that has what's effectively a tiny version of the Galaxy Camera (in basic looks, only) embedded in its back, able to be replaced by a more standard camera module on-the-go?
Why the Samsung Galaxy S7 will leapfrog iPhone 7 for true believersFor more information on the Galaxy S7 and its next-generation abilities, see the article "Why the Samsung Galaxy S7 will leapfrog iPhone 7 for true believers", as linked to this article's right.
What you're seeing here is a set of photos from a patent in Korea. You can see that patent at KIPRIS (the Korean Intellectual Property Office) – Korea's version of USPTO (the United States Patent and Trademark Office). Each image shows a different view of what would very much appear to be a new smartphone with the ability to use different plug-and-play components.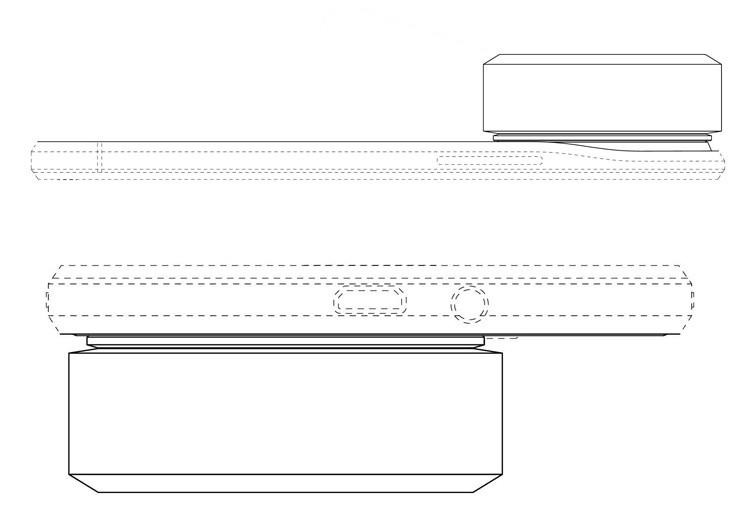 The design language is much like what we've seen here in 2015 from the Samsung Galaxy S6. We're to understand that the Samsung Galaxy S7 will have a design much like that of the Galaxy S6. Not a whole lot is going to change in outer appearances over the next year for that hero device.
It would also appear that this tiny camera inside a smartphone will have interchangeable lenses, too. Much expansion, wow!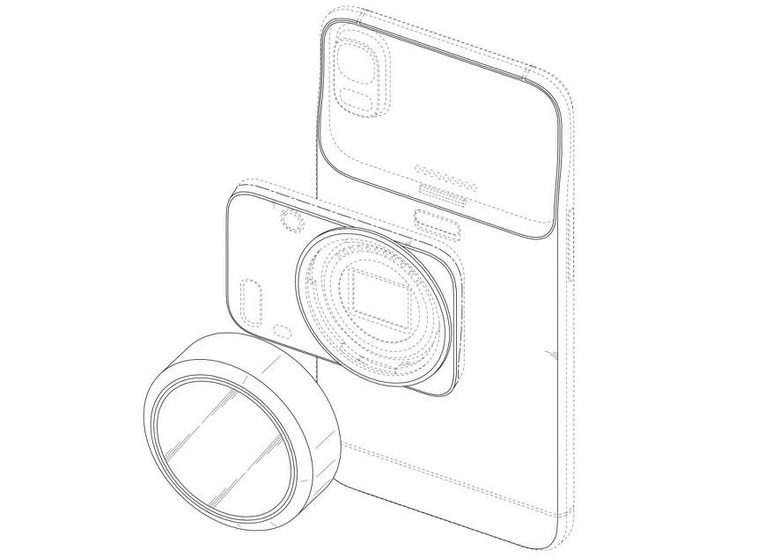 What we're seeing here may well be a release that lines up with the supposed major camera news set for CES 2016.
Samsung Galaxy S7 Plus details: no USB-C, no microSD
As SamMobile notes, normally when we see a patent such as this, it's registered with the USPTO, and we treat it like something that's very unlikely to see the light of day in the near future. For Korea, though, we're not counting out the possibility.
What would a replaceable camera module mean for the Galaxy S7? Not much. This sort of device, one we'll just call Samsung Galaxy S7 Duo Pixel for clarity's sake, would be a smaller release. A small release that rolls out somewhere along the lines of the original Galaxy Camera or the Galaxy S4 Zoom.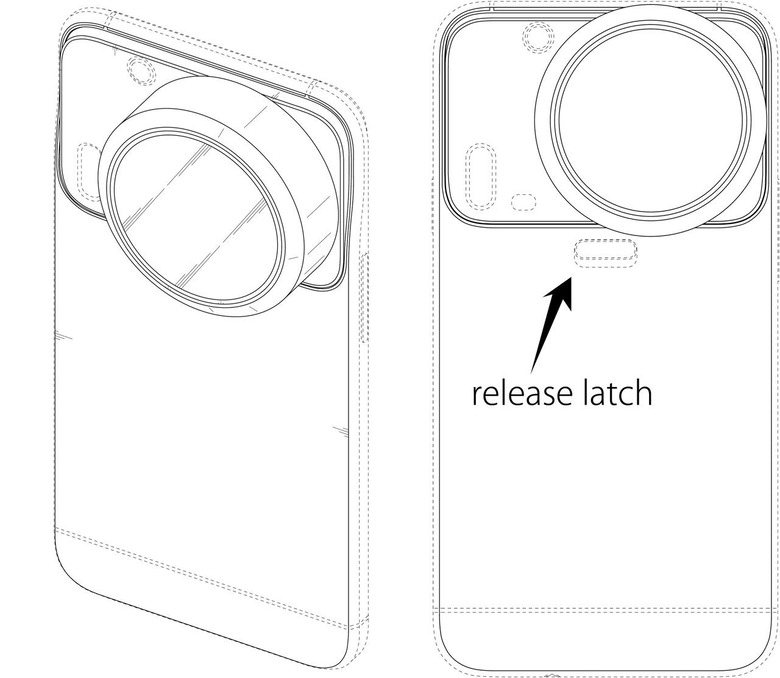 ABOVE: We've added the arrow and the note about the latch. It's going to be latch-tastic.
Don't expect this device to be released in the first quarter of 2016. DO expect that if it's revealed at CES 2016 or MWC 2016, that it wont be out on the market until some weeks later.