Samsung Galaxy S7 Plus to disappoint: no USB-C, microSD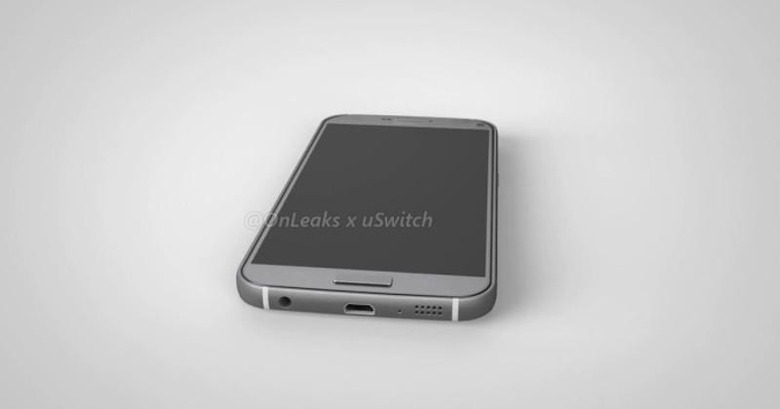 Considering how near we are to CES 2016, and MWC 2016 immediately after that, it's not surprising to see rumors about upcoming flagships start to pile up. And when it comes to being the subject of such speculation, there is no bigger target, at least in the Android world, than Samsung. Already we've heard of the Galaxy S7 and its to be gigantic sibling, the Galaxy S7 Plus. But now we're hearing not so good news about the latter, which might be huge in size, but not in features.
The theory comes from high quality renders of what is allegedly the larger Galaxy S7 Plus, which in turn are supposedly based on official blueprints for third-party accessories like cases. Naturally cases need to made to spec in order to fit the smartphone perfectly and not block any ports or slots.
The schematics immediately point out the size of the phablet, which is a good 6 inches. This would make it the largest flagship variant that Samsung has ever put out. Both the Galaxy Note 5 and the Galaxy S6 edge+ only measure 5.7 inches.
But while it might bear the flagship name, some might feel that it doesn't bear flagship qualities because of some missing features. By now, it's not surprising to hear that there won't be a microSD card slot. After all, that has been the direction Samsung has been going this year. But based on these leaked renders, a Type-C USB port is also missing. Now, there might be some debate about the latest specification's compatibility with existing accessories, but USB-C does bring two important benefits: reversible plugs and, perhaps more importantly, faster data transfer speeds. Now neither of those will be making it to the Galaxy S7 Plus.
Whether that's the same story for the Galaxy S7 itself is still an open ended question, but we're sure to hear more about it in the coming weeks before CES and MWC. Both the Galaxy S7 and Galaxy S7 Plus are rumored to run on a Qualcomm Snapdragon 820 instead of an Exynos and might even have a feature similar to the iPhone 6s' 3D Touch.
VIA: uSwitch