Samsung Galaxy S7 details spilled in press photo leaks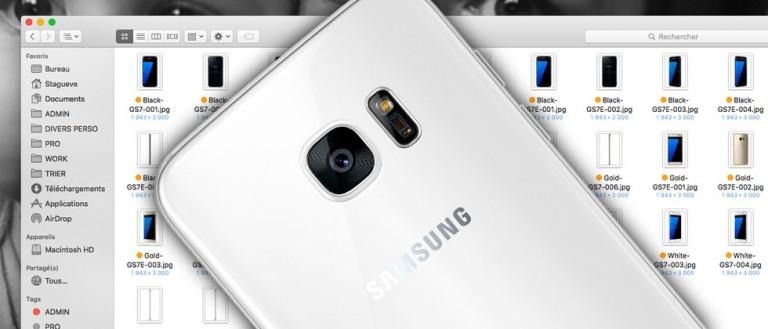 A wide variety of Samsung Galaxy S7 and S7 Edge press photo leaks have appeared just days before the big reveal event. These devices will undoubtedly be shown in full within a week from today, so the rumors suggest, but until then, here we go. These images join the weeks of rumors and detail leaks from insider sources appearing over the past few months, showing off Samsung's newest set of two devices, one the next-generation Samsung Galaxy S7, the other a combination of two devices next generations: Samsung Galaxy S6 Edge and Galaxy S6 Edge Plus. So it would seem.
The images you're about to see come from the leakster known as @OnLeaks. Posted to uSwitch, these images appear to have been sourced from official (albeit anonymous) sources originally, passed on to the leakster, then on to uSwitch who – outside their blog – sell a variety of odds and ends like smartphones, car insurance, and credit cards. Strange!
SEE: What's inside the Samsung Galaxy S7?
These images show the Samsung Galaxy S7 which appears to be a very similar size to its predecessor, as well as the Samsung Galaxy S7 Edge Plus, which is slightly larger. The back on the Samsung Galaxy S7 appears similar to the Galaxy Note 5 with curved edges that make the entire device feel thinner.
The back of the Samsung Galaxy S7 Edge looks like a combination of the Edge and the Edge Plus from the S6 generation – or somewhere thereabouts, right in-between.
ABOVE: Black. Below: White, Gold.
Also of note: on the backs of these devices appear borders around camera arrays, LED flashes, and sensors that match the color of the phone. This is in contrast to the Samsung Galaxy S6 and Note 5, both of which have borders around back bits that match their overall borders.
SEE: Galaxy S7 Edge details: here's what to expect
These devices look to keep with the bottom-facing headphone jacks of last generation, power button on the right, volume buttons on the left, and one of two microphones on the top (with the other on the bottom.)
While the backs of these devices don't seem to be the sort that are removable, the tops appear to be the location for the SIM card slot (and maybe microSD as well!)
Stay tuned as we head to MWC 2016 and the Samsung event in which these devices are revealed in full! That'll be on the 21st of February – mark it down.