Samsung Galaxy S6 Edge Plus: anatomy of a busted "leak"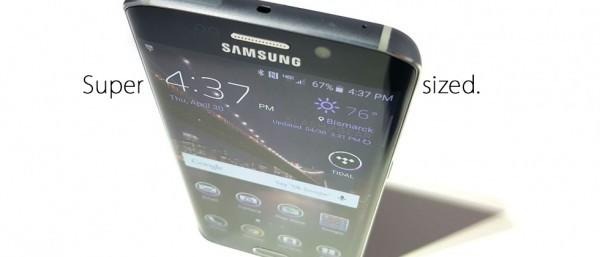 This morning the Samsung Galaxy S6 Edge Plus was revealed to the press by a leakster. This device was tipped to work with dimensions that have it running at around 154.45 x 75.80 x 6.85mm, or right around 108.69% taller than the original Samsung Galaxy S6 Edge. With the specifications provided by the leakster, we do not get a device that's equal in proportions to the original Galaxy S6 Edge, yet the press render matches dimensions. What we're about to do here is take this leak apart with Photoshop and math, piece by piece.
The first image you're going to see here compares the Samsung Galaxy S6 Edge's original press render to the leaked image coming from OnLeaks. While this leakster has provided interesting early release images and information in the past, this one doesn't smell 100% correct.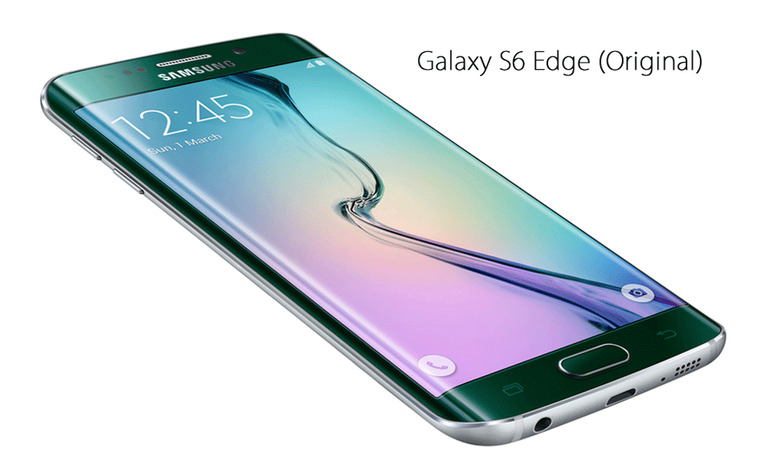 As you can see, this could very easily have been a Photoshop job done on the fly. Moving around parts and resizing pieces isn't difficult if you know what you're doing.
But this sort of thing does happen. Remember that Apple Store render snafu from late this May?
Samsung could very well have decided to use the original Galaxy S6 Edge elements to create a render of a new device, the Galaxy S6 Edge Plus, as the new device could be so extremely similar that it made sense to use the elements they already had on-hand.
Here's the problem – when you size the device up, it remains proportional. The height and width ratios remain the same.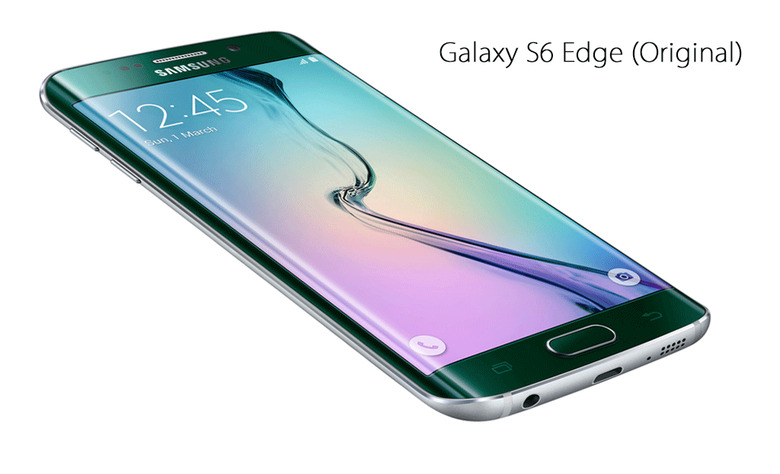 The original Galaxy S6 Edge is 142.1 x 70.1 x 7mm. Taking the leaked rendering into photoshop and re-sizing it to match the original Galaxy S6 Edge shows that it's the exact same proportions, suggesting that the height and width must remain proportionally equal.
If this is true, sizing up to a height of 154.45 would mean the device would have to be 76.192mm wide, not 75.80mm.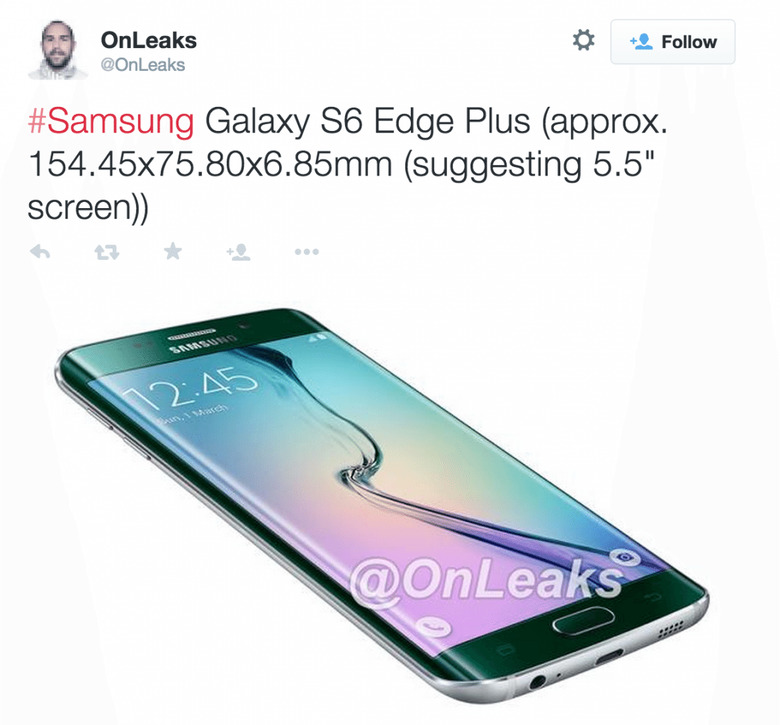 The third dimension doesn't match the specs either. The leaked image provided here does not show a thinner smartphone than the original Galaxy S6 Edge, it's thicker. If the device sizes up according to the image's suggested proportions, it'd be 7.6mm, not the 6.85mm suggested.
While Samsung COULD be planning a device such as this, the details provided here cannot be correct.