iPhone 6c leaked at Apple Store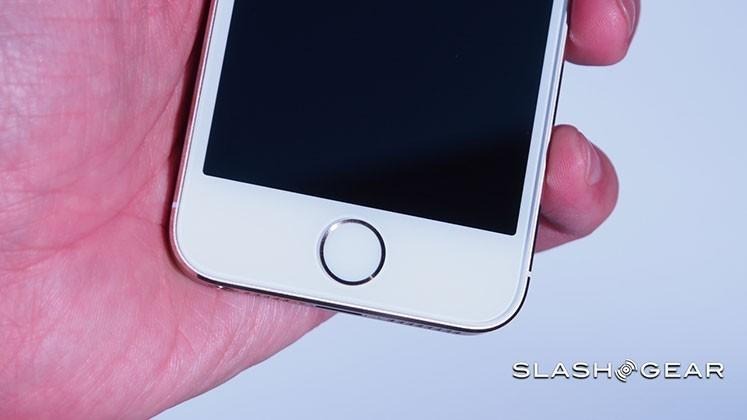 A possible mess-up in an early uploading of images to Apple's store website reveals a new iPhone. This newest iPhone would – more than likely – be called the iPhone 6c, adding a Touch ID sensor to the already colorful iPhone 5c. This previous model replaced the iPhone 4s as the lowest-end iPhone of the bunch, coming with a plastic backing in several bright colors instead of a metal back. The release of the iPhone 5c also effectively ended the reign of the 3.5-inch display on all iPhones.
The images you're about to see come from what The Guardian suggests are screen captures from Apple.com. We cannot independently verify the validity of these screenshots because – as you'll be able to see for yourself in a minute – the Apple Store online does not host the image as we see here.
Instead, Apple hosts an image of the iPhone 5c as it should appear. With a bright, eye-searing background image as we've always known.
The image on the left appears on Apple's store site while this article is being published. Is the image on the right edited?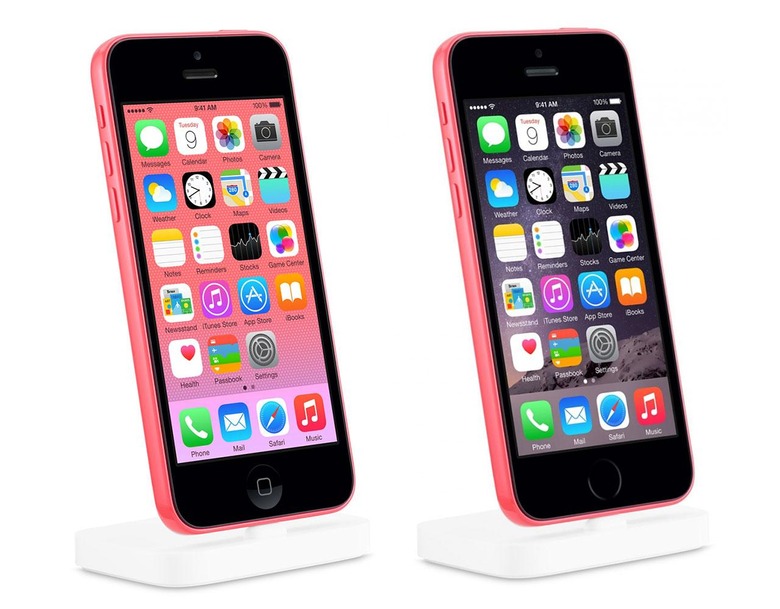 UPDATE: To make EXTRA CLEAR here – these images aren't photos in the first place. They're renders, all with the same basic layout. Apple is able to switch in and out elements as they see fit. It's app part of a very tightly regulated Apple Store aesthetic.
Is this an iPhone 6c? Probably not. It's far more likely a tiny mistake, fixed moments after being made.
Below you'll find the rest of the article as it existed before this edit, brought to you by the fine people at the Comments Department.
It's very well edited, no matter the case. Taking the display of another phone on the image carousel for this iPhone dock, moving it to the image of the iPhone 5c here wouldn't be especially difficult.
The only difficult bit would be adding the correctly-angled Touch ID ring to the bottom of this phone face, as no other devices on the listing carousel are using a black face.
Of course all the person editing would have to do is to go to a different render of the iPhone 5s. They'd need the right angle, which might prove difficult. But it's certainly possible.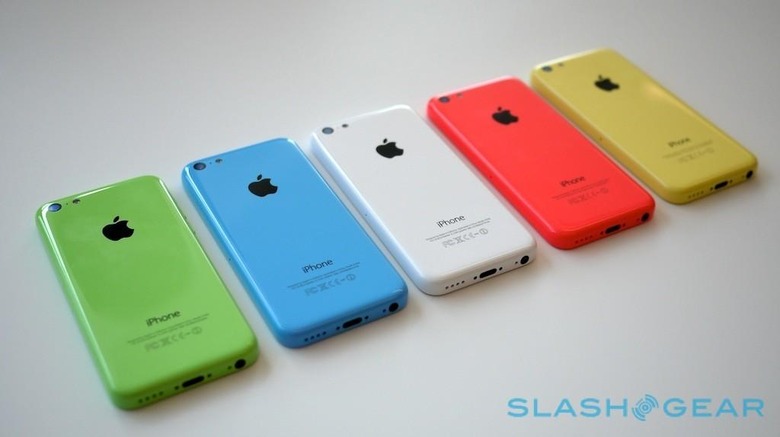 Any way you spin it, there's a distinct possibility Apple might release an iPhone 6c come update time. It could even be sooner, given the rise of Apple Pay and Apple's wish to integrate iPhone "c" line devices in with the Apple Watch.
We'll just have to see. The iPhone 6 and iPhone 6 Plus were revealed in early September last year. It may be that the iPhone 6c, if it does exist, could be revealed sooner.