Samsung Galaxy S5 making surprise in-store showing starting today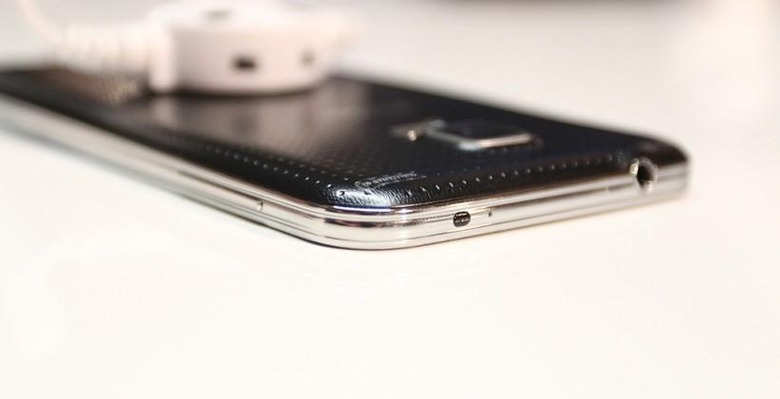 Though the Samsung Galaxy S5 is headed to a number of Best Buy stores today, you'll be amongst a very, very rare few if you happen to be close to one of the stores participating. This week the Galaxy S5 hits pre-order with AT&T, and as Best Buy is one of the few 3rd-party retailers that carries Samsung gear, be it AT&T or otherwise, you'll find the device there for all the hands-on action you desire. The catch is that only around 100 Best Buy stores in the United States will be showing the Galaxy S5 off today, while the rest will be getting the device in for show inside the next couple of weeks.
The Samsung Galaxy S5 will eventually be carried by each of the top four mobile device carriers in the United States, but it'll begin with AT&T, as announced earlier this week. The device will be released alongside three new wearable machines from Samsung as well. These include the Samsung Gear 2, Gear 2 Neo, and Samsung Gear Fit. These devices were all shown off for the first time earlier this year at Mobile World Congress 2014.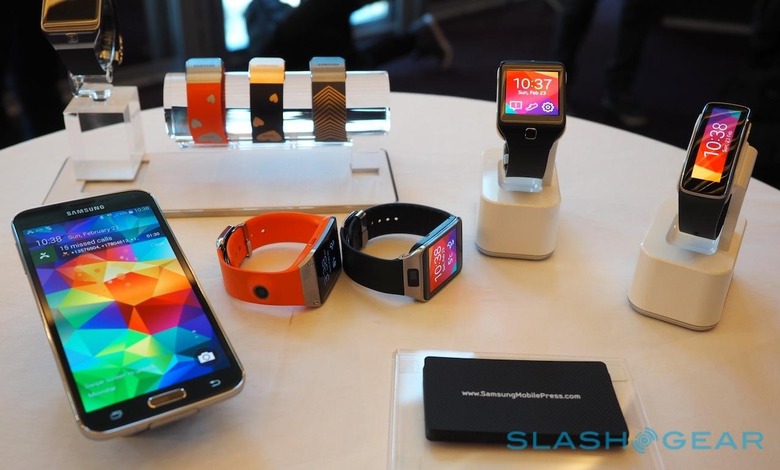 This collection of devices will be on display starting sometime today (immediately if not soon) at a number of Best Buy stores across the nation. If you plan on heading out to check one of these devices out, we'd strongly recommend calling ahead of time to make sure your outlet is one of those participating in the early showing. As Mashable suggests and as we've independently confirmed, not every Best Buy will be getting this device in for show today.
This showing will be restricted to around 100 stores in 30 markets throughout the United States and will include each of the new wearable devices and the Galaxy S5 itself. For those of you that aren't in the vicinity of one of these stores, we've got all the Samsung Galaxy S5 hands-on action you could want right here, right alongside the Samsung Gear 2 and Neo as well as the Gear Fit, straight out of Barcelona. These are the same devices you'll see in outlets in the next few weeks.
Above you're seeing the Samsung Gear 2 and Gear 2 Neo as we saw them up-close and personal at Mobile World Congress 2014. Below, also in Barcelona, we've got the Samsung Gear Fit. All devices are running non-Android operating systems here (the wearables, that is), but will work with the Samsung Galaxy S5 right out of the box.
Have a peek at the timeline below for more Samsung Galaxy S5 information, especially surrounding details of this device's final release with various carriers this Spring. Have at it!